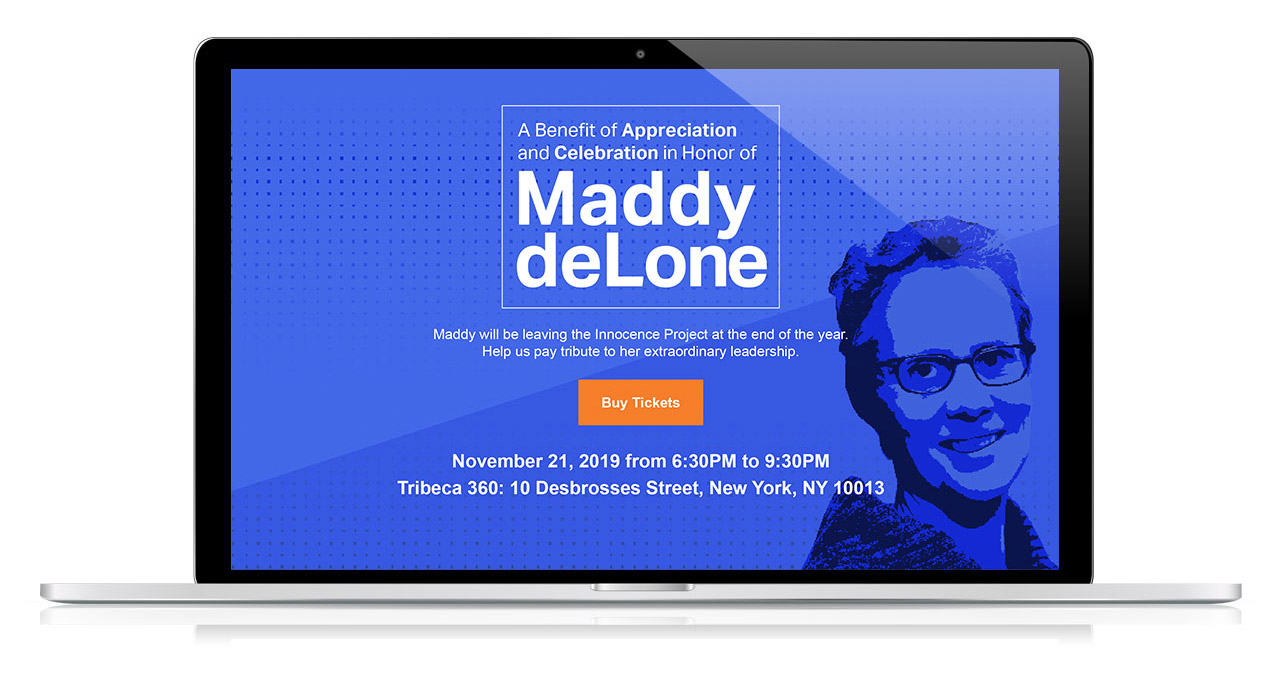 Innocence

Project: Event Branding
creative services / strategic communications 
The Innocence Project exonerates the wrongly convicted through DNA testing and reforms the criminal justice system to prevent future injustice. Ace Creative designed event branding honoring their longtime Executive Director, Maddy deLone, and raising money for criminal justice reform.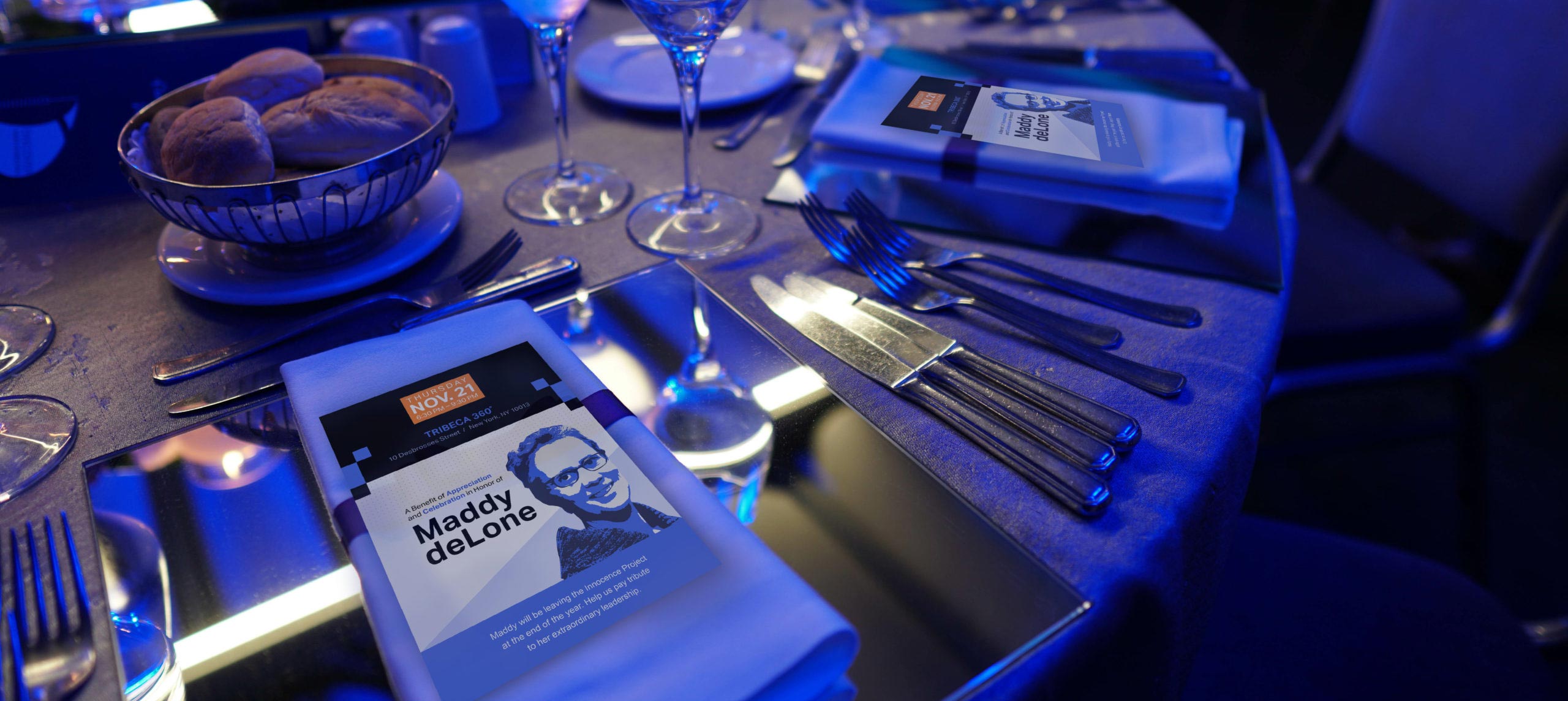 These were the first event graphics to be created since Innocence Project created a new graphic identity so it was important to stay on brand but also explore how to elaborate on their existing brand visuals for this festive occasion. 
Our project deliverables included, Invitations, HTML Emails, customized event fundraising pages, Powerpoint presentation, and more.