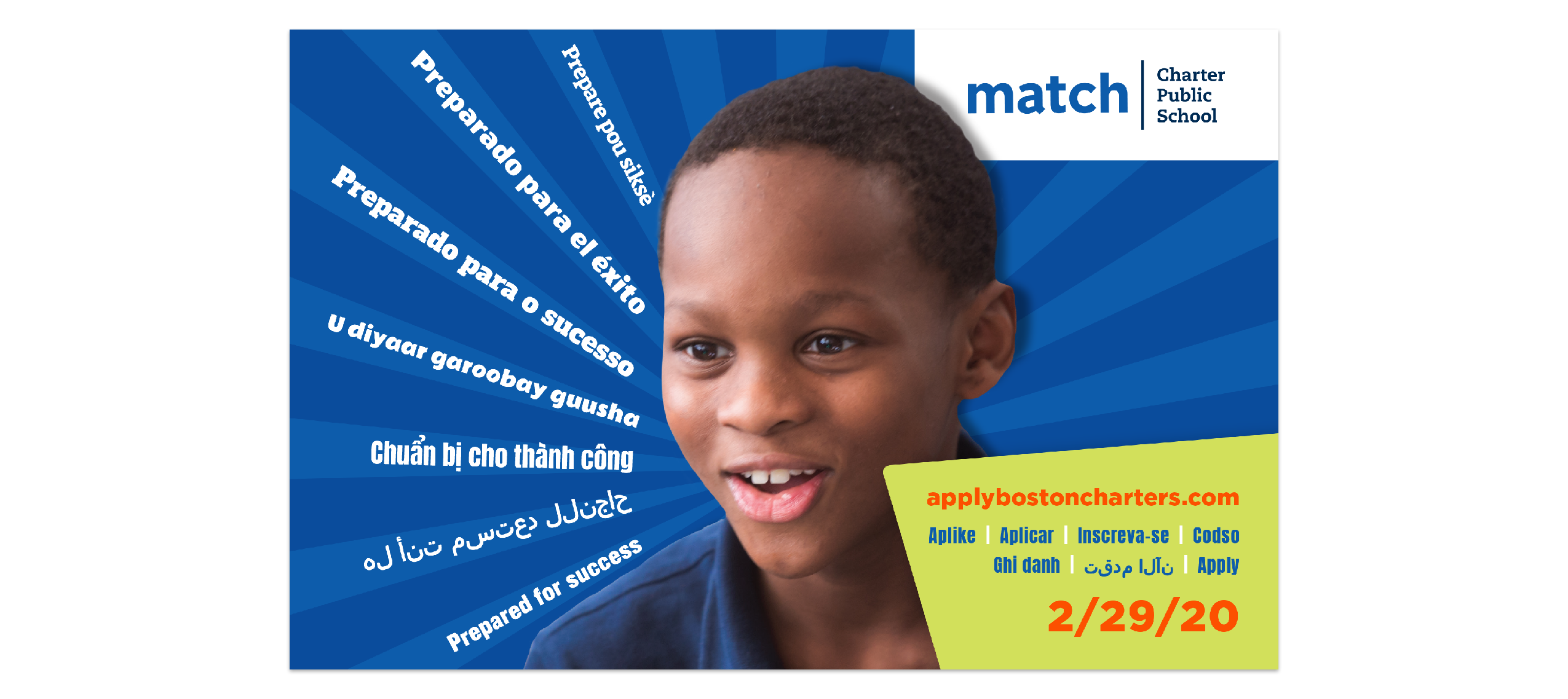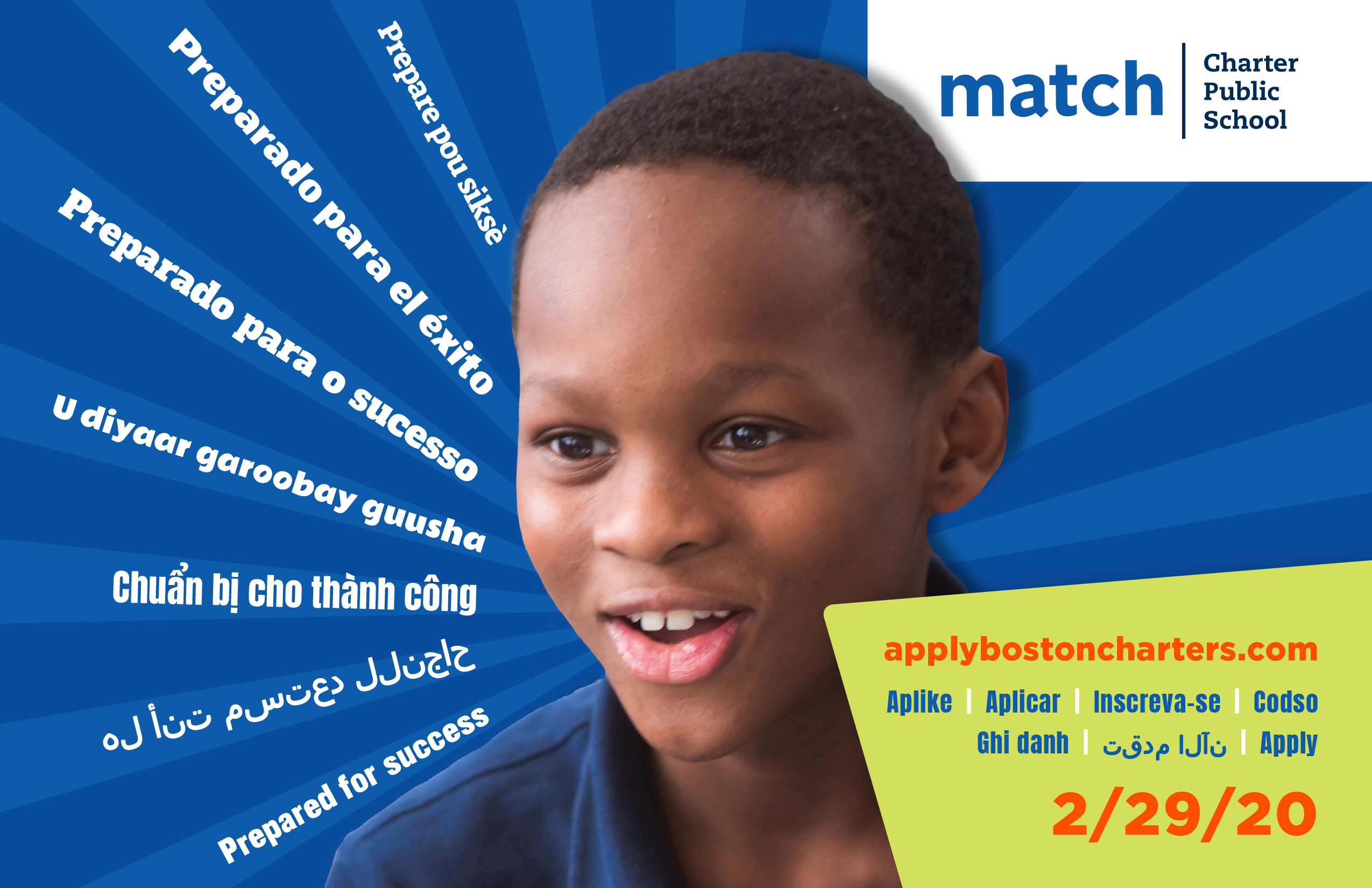 Match Charter School: Kindergarten Recruitment Campaign
Environmental design / creative services 
This recruitment campaign targeted parents of 3-5 year-old multilingual children in Boston, MA with a goal of increasing applications for Pre-K and K and increasing overall brand awareness. We designed a fun and friendly (and cute!) campaign using seven languages, bright graphics, and pictures of Match students and teachers.
Ace Creative was a high-quality creative partner that helped us craft an effective advertising/PR campaign from scratch on a tight timeline.  They were professional, accommodating, and came through with expertly-designed materials that looked amazing and represented our school very well!  
David Steefel-Moore, Director of Network Operations, Match Charter School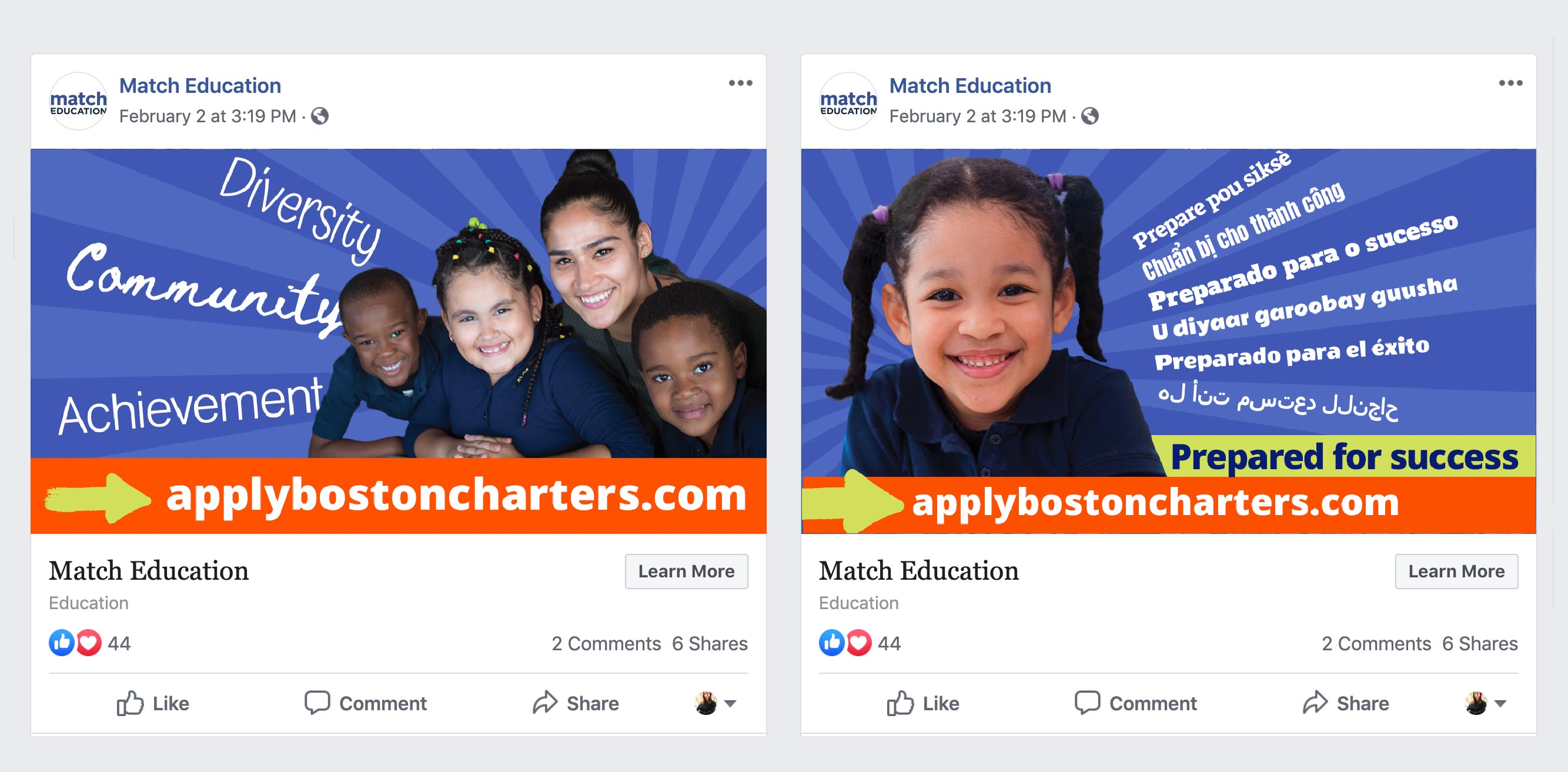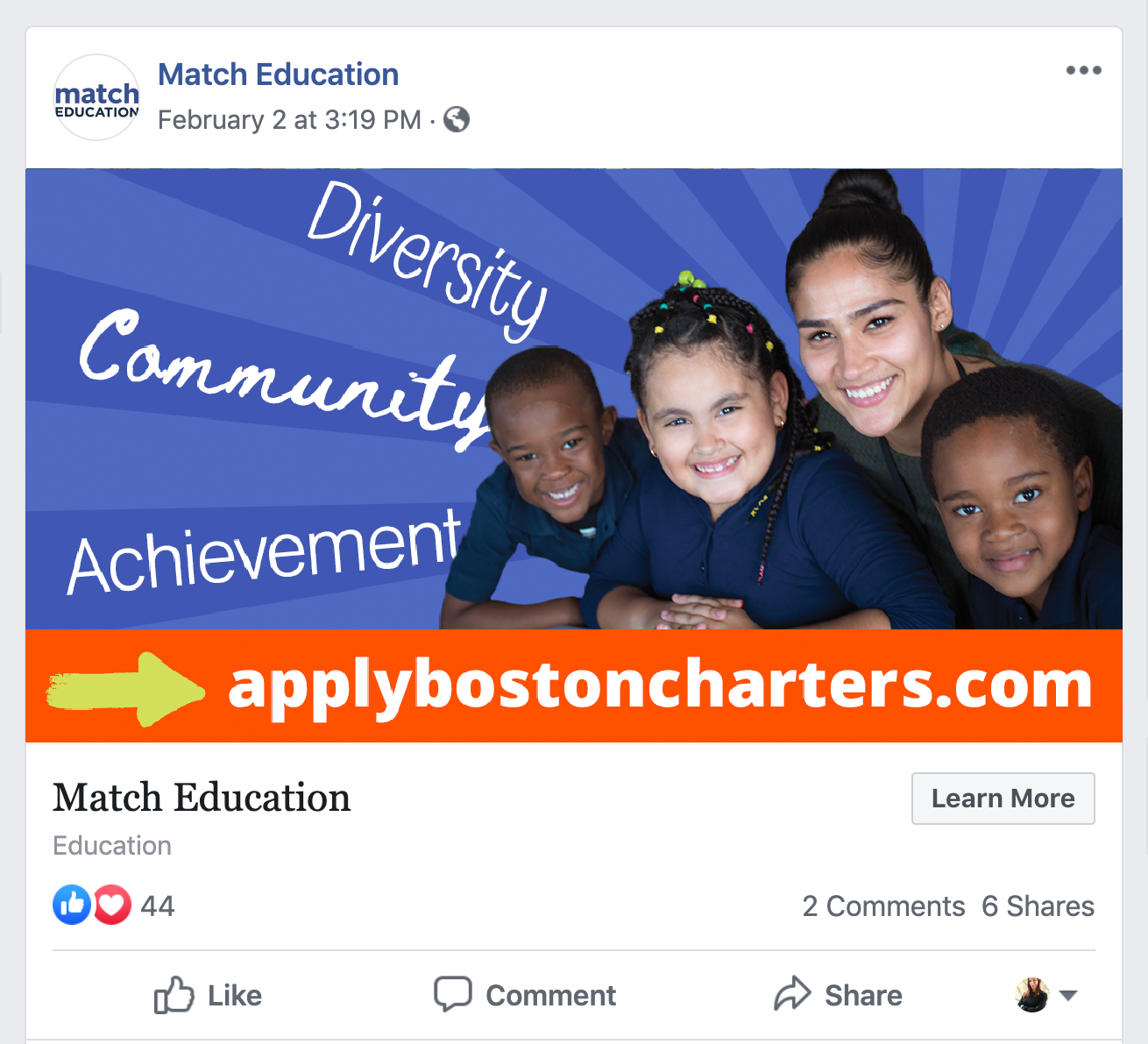 The campaign included MBTA bus shelters, direct mail, social media graphics, and print collateral.