Tufts University: Presidential Inauguration
brand development / strategic communications / creative services / project management 
We designed a complete suite of event branding to celebrate the Inauguration of Tufts' incoming president, Anthony P. Monaco. The desing concept focuses on the President's background as a genetic scientist… but with a celebratory twist. Elegant typography, linen papers, and tactile imagery evoked the feeling of tradition with a modern edge on the invitations while the design easily translated to large format banners and electronic communciations.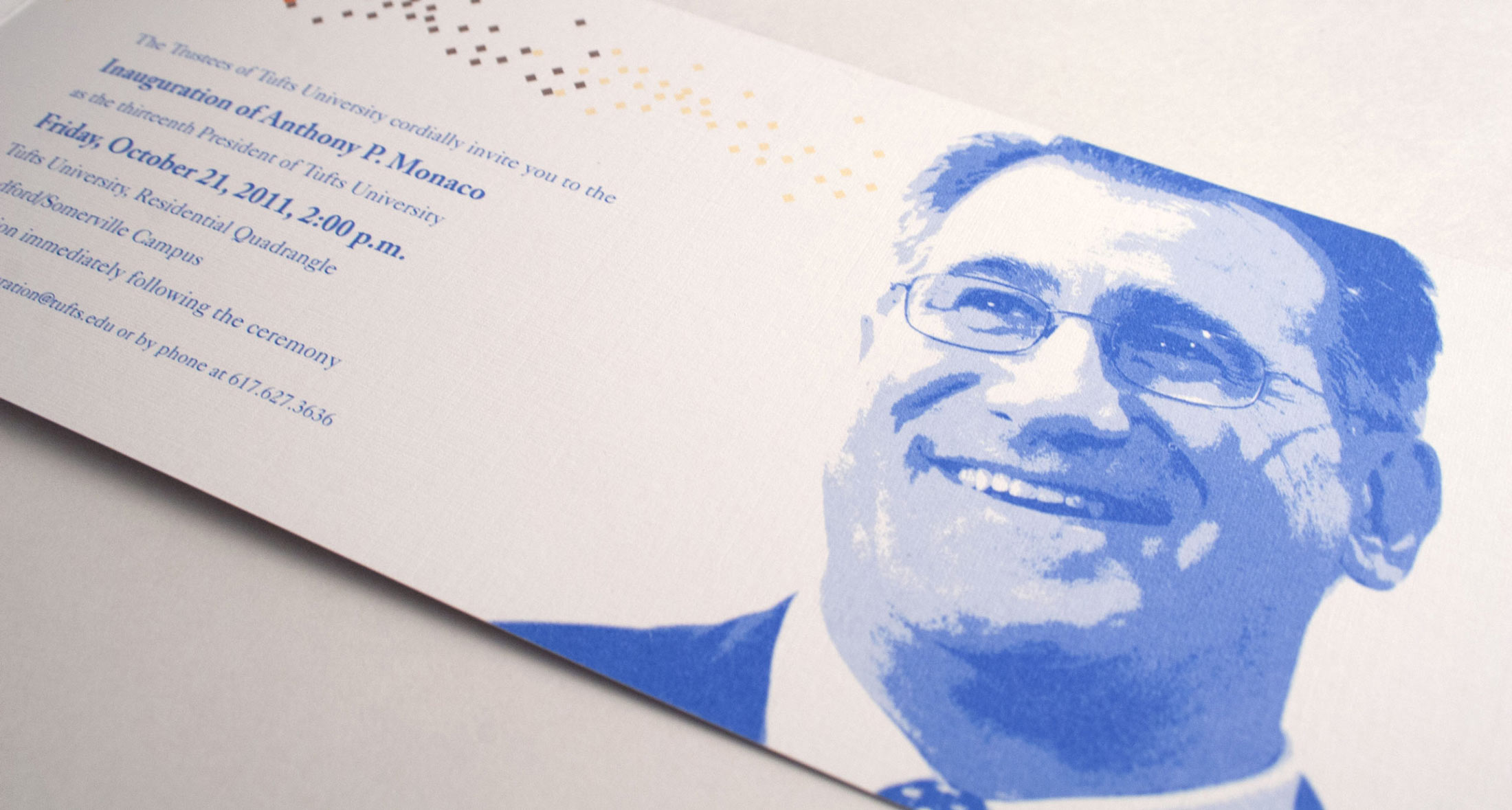 Ace Creative is a trusted partner of Tufts. Their design is outstanding, it's a pleasure working with the team—and they never drop the ball. Our most recent collaboration resulted in stellar concepts and materials for our president's inauguration. I also refer clients to Ace Creative with complete confidence. I can't recommend Ace Creative highly enough.
Lisa Gregory, Director of Communications and Marketing
Tufts University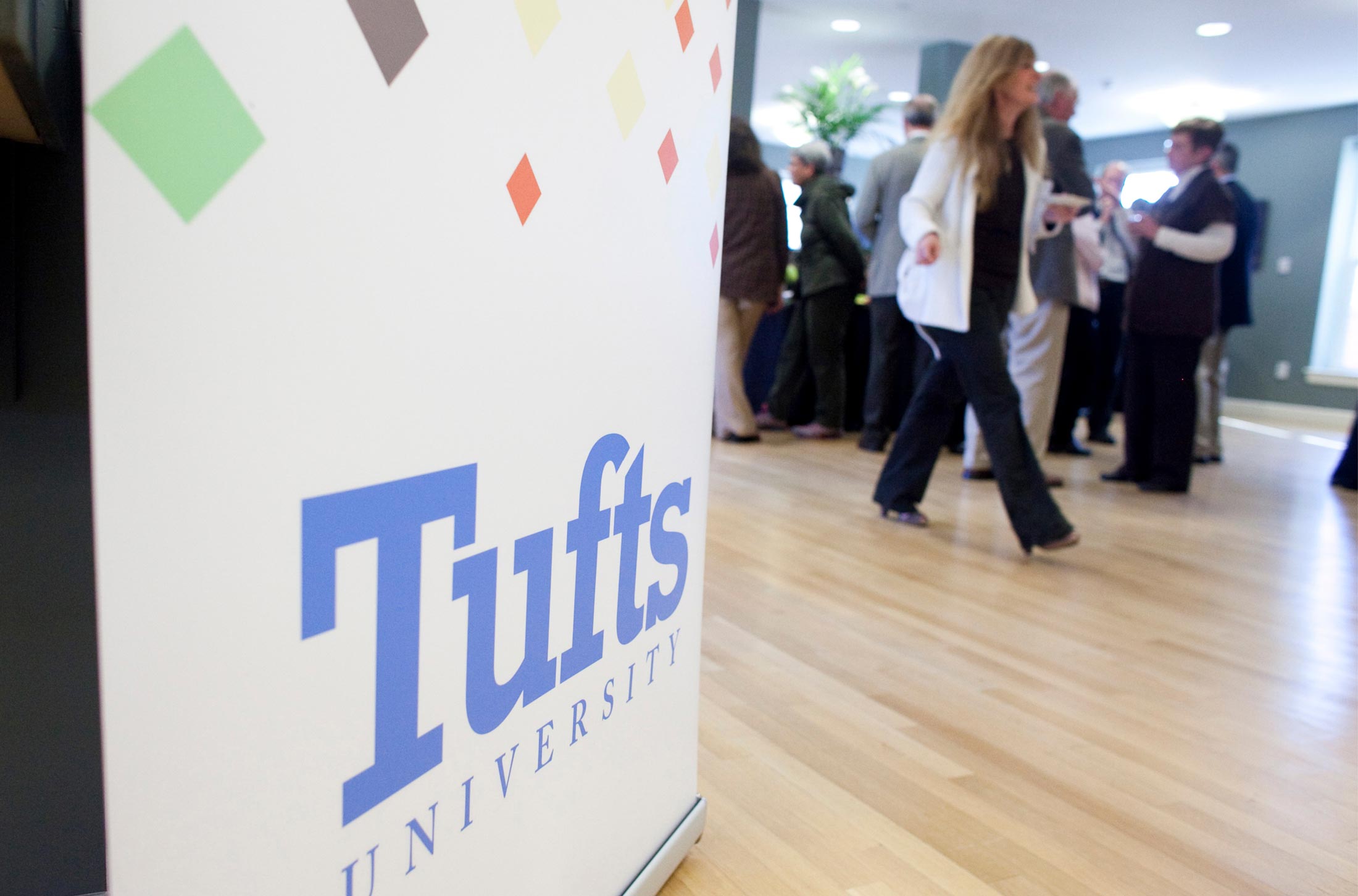 The concept played on the President's background as a genetic scientist but with a celebratory twist. The colorful "confetti" design element was developed out of the idea of plotted points on a scientific graph.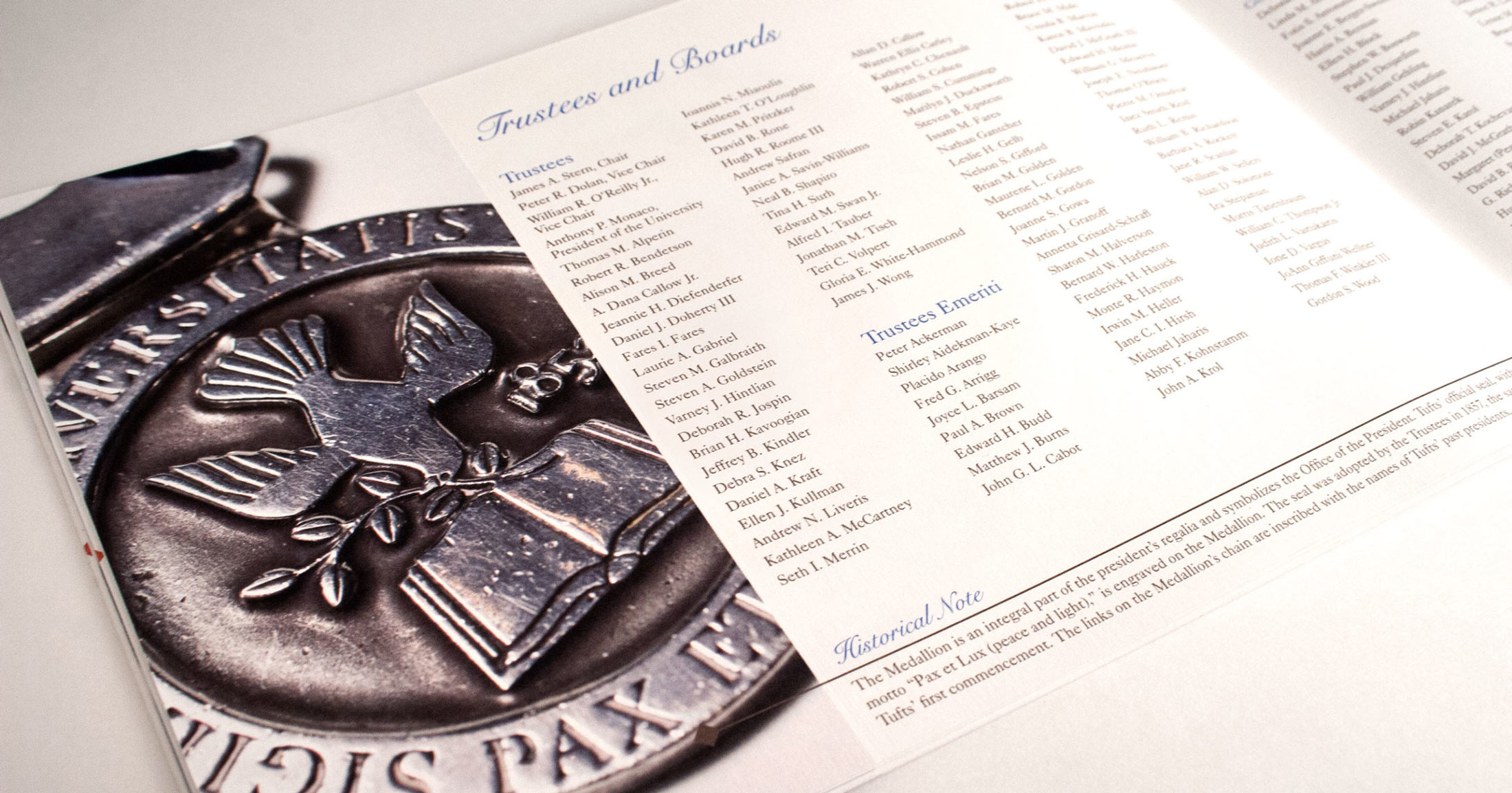 The suite of materials included several different event invitations, program books, signage, and banners.