Lasell University: Leaves Alumni Magazine
editorial design / project management 
Lasell University in Newton, MA sought to completely redesign their alumni magazine with the intention of upleveling and modernizing their brand image with alumni and preparing for the next phase of growth for the school as they made the transition from a college to a university.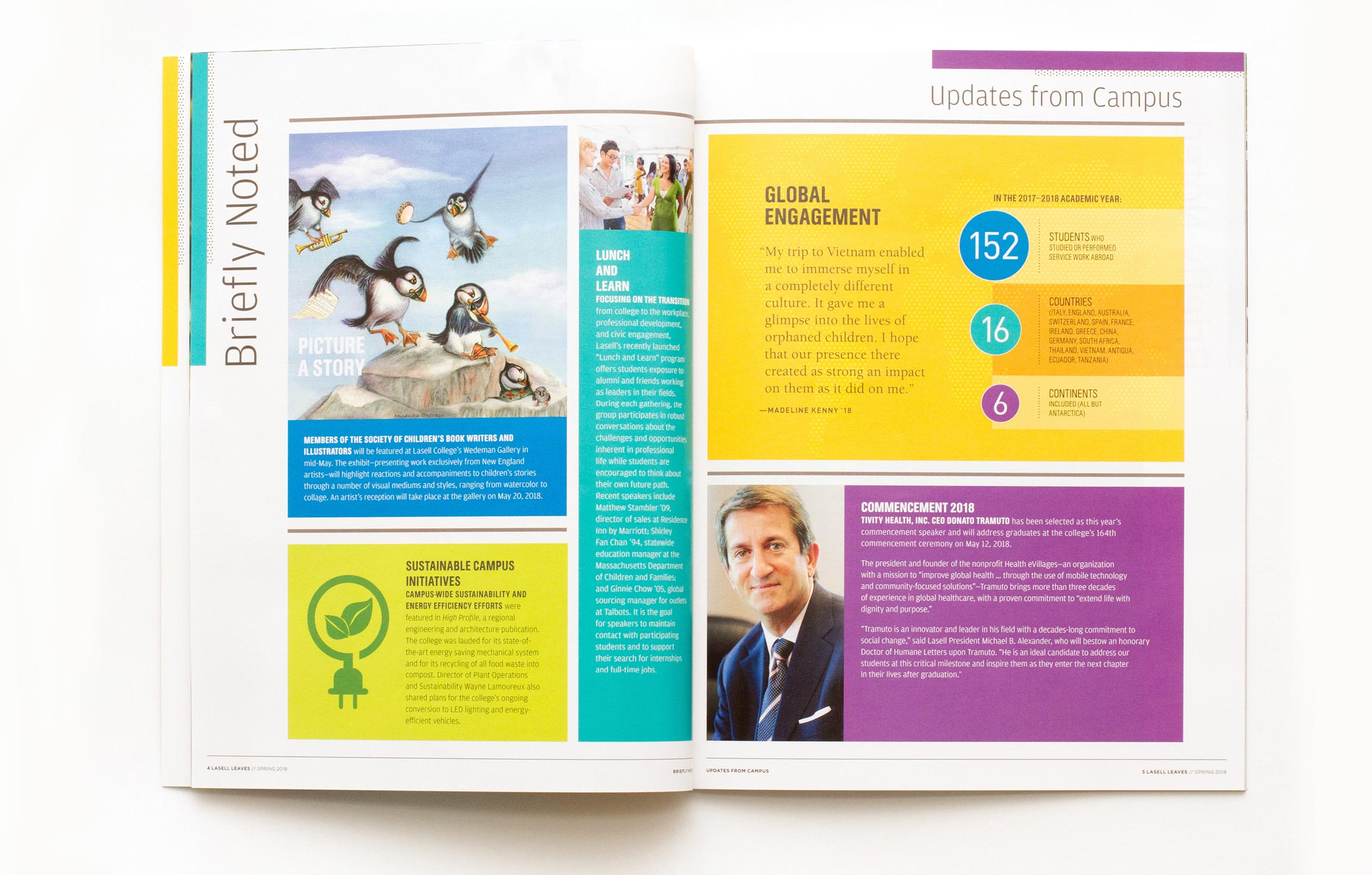 Ace Creative has brought an unparalleled level of creativity, organization, and industry expertise to our magazine. In the redesign process, they blended our institution's long-held traditions with a fresh look and feel—and we've put our full trust in them ever since.
Samantha Mocle, Assistant Director of Communications
Lasell University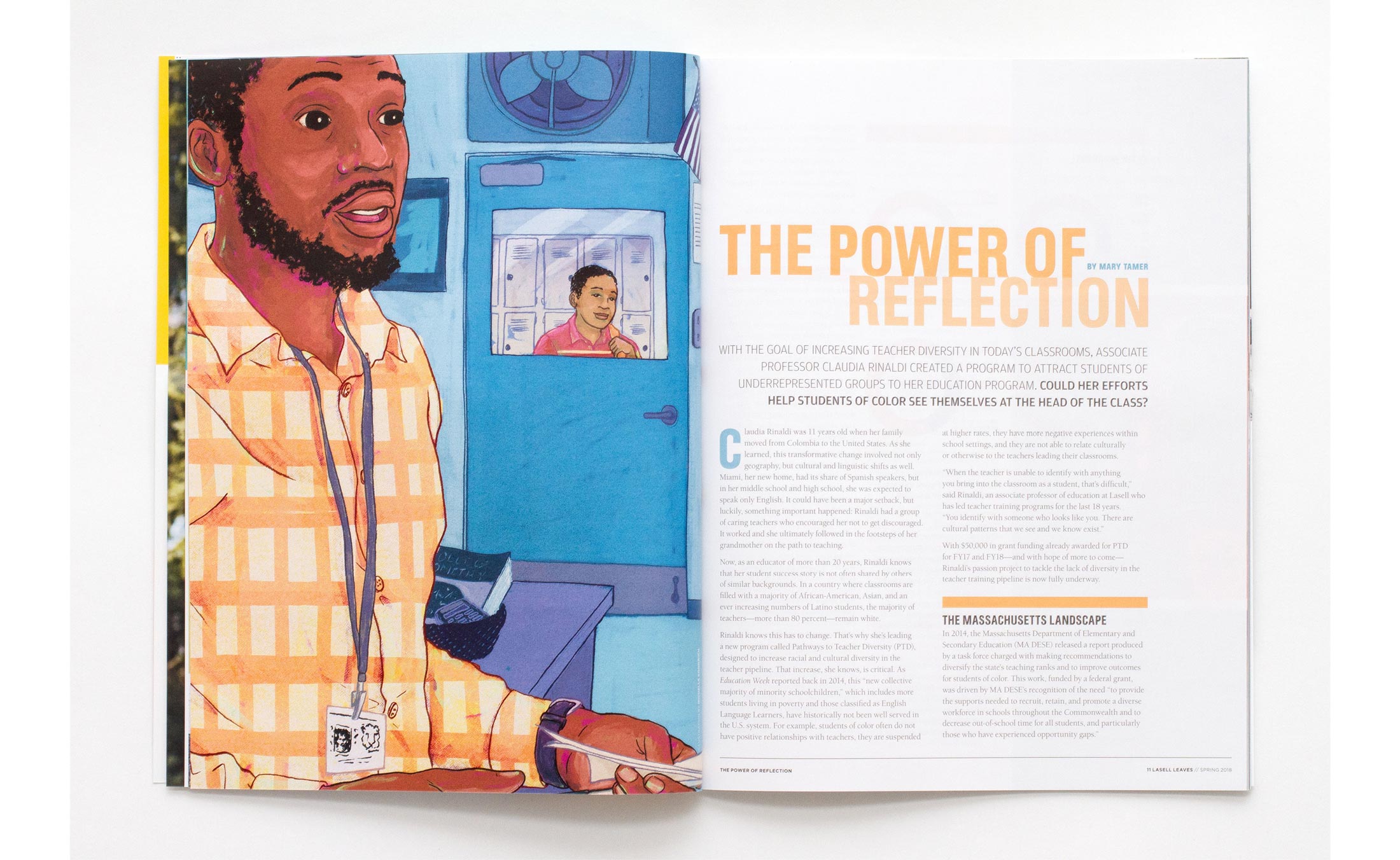 Ace Creative collaborates with illustrators, collage artists, photographers, writers, proofreaders, printers and more. For the Lasell alumni magazine we call on our experts to customize unique design solutions for cover designs and feature spreads to complement our in-house work.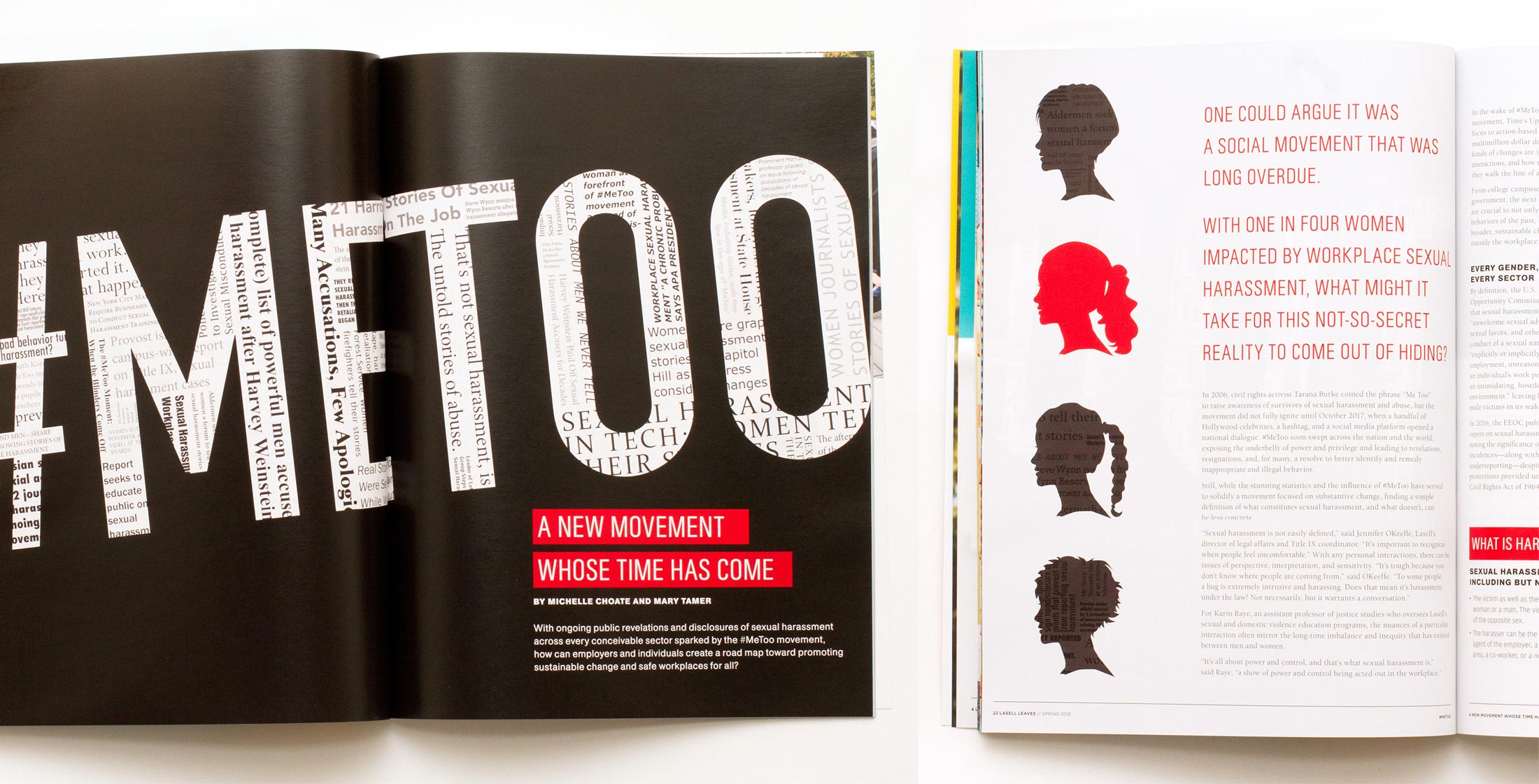 We work closely with the magazine editor to develop strong concepts as the written content is being developed which allows content and design to strengthen and play off of each other. Written creative briefs and storyboarded concept sketches are developed, along with suggestions for illustrators and photographers, to develop designs from the ground up.