Scope of Project
Event Branding 
Print Design 
Digital Design 
Project Management
LifeScene wanted to launch their new visual brand identity at their annual gala. They wanted to introduce their new name, logo, website, and strategic vision to their long-time donor base while starting the journey of attracting new volunteers and donors to their organization. It was important that the event branding had a celebratory look while tightly adhering to the new brand visuals so as not to create brand confusion. 
We helped the client clarify their message and keep things simple, powerful, on-brand, and festive for this important milestone event. We developed a bright and modern look for the gala that tied in closely with the new branding so that the new brand visuals were introduced and reinforced throughout. Deliverables included a printed and electronic invitation suite, program book, ad spec sheets for donation collection, and digital graphics for their donation page. 
Creating the Event Brand Visuals
We created an array of options for the client to choose from for the direction of the event branding. The client decided to go with a heavily-branded approach. Since this Gala would be the first time unveiling the new brand, it was important that the event branding didn't veer too far from the new brand visuals so as not to confuse the audience. But the client also wanted to make sure that the event looked festive, fun, and down-to-earth. We created a celebratory illustration that plays off of their logo, along with powerful imagery of LifeScene's clients, to help draw people to this important fundraising event.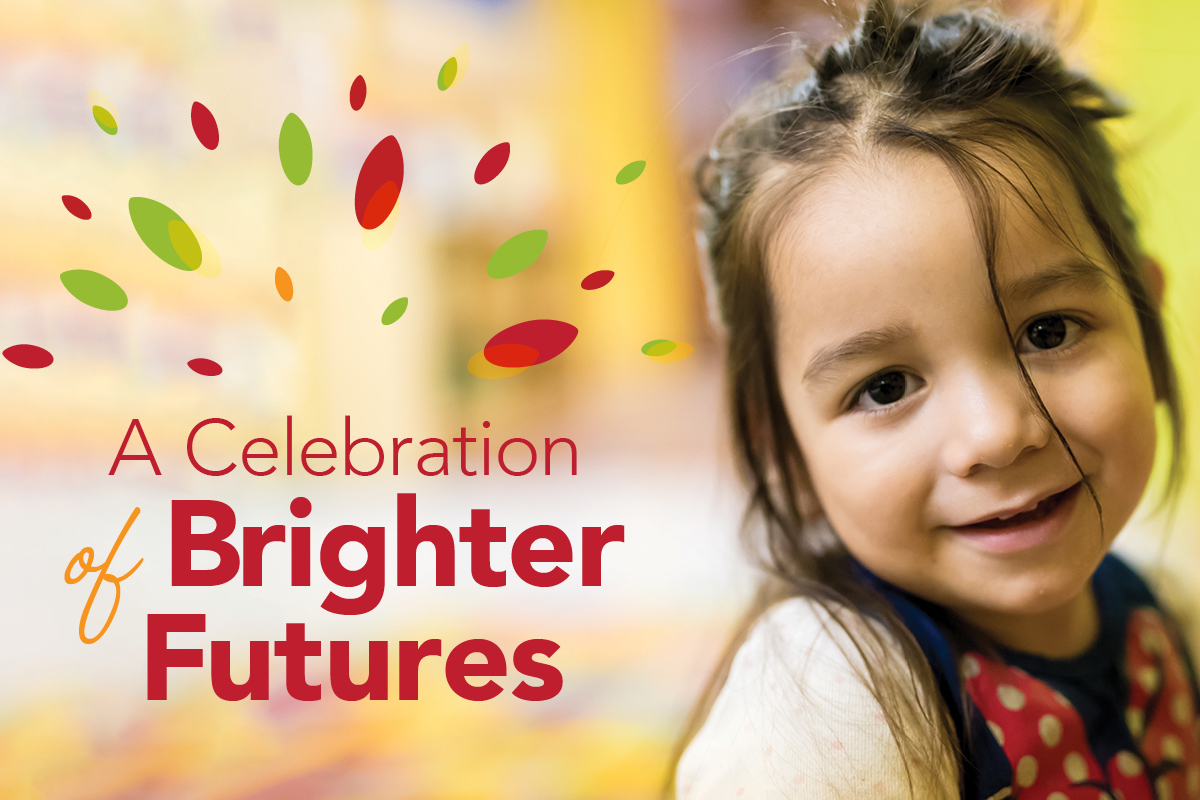 Developing the Event Collateral
We developed a stunning invite suite along with a program for the event.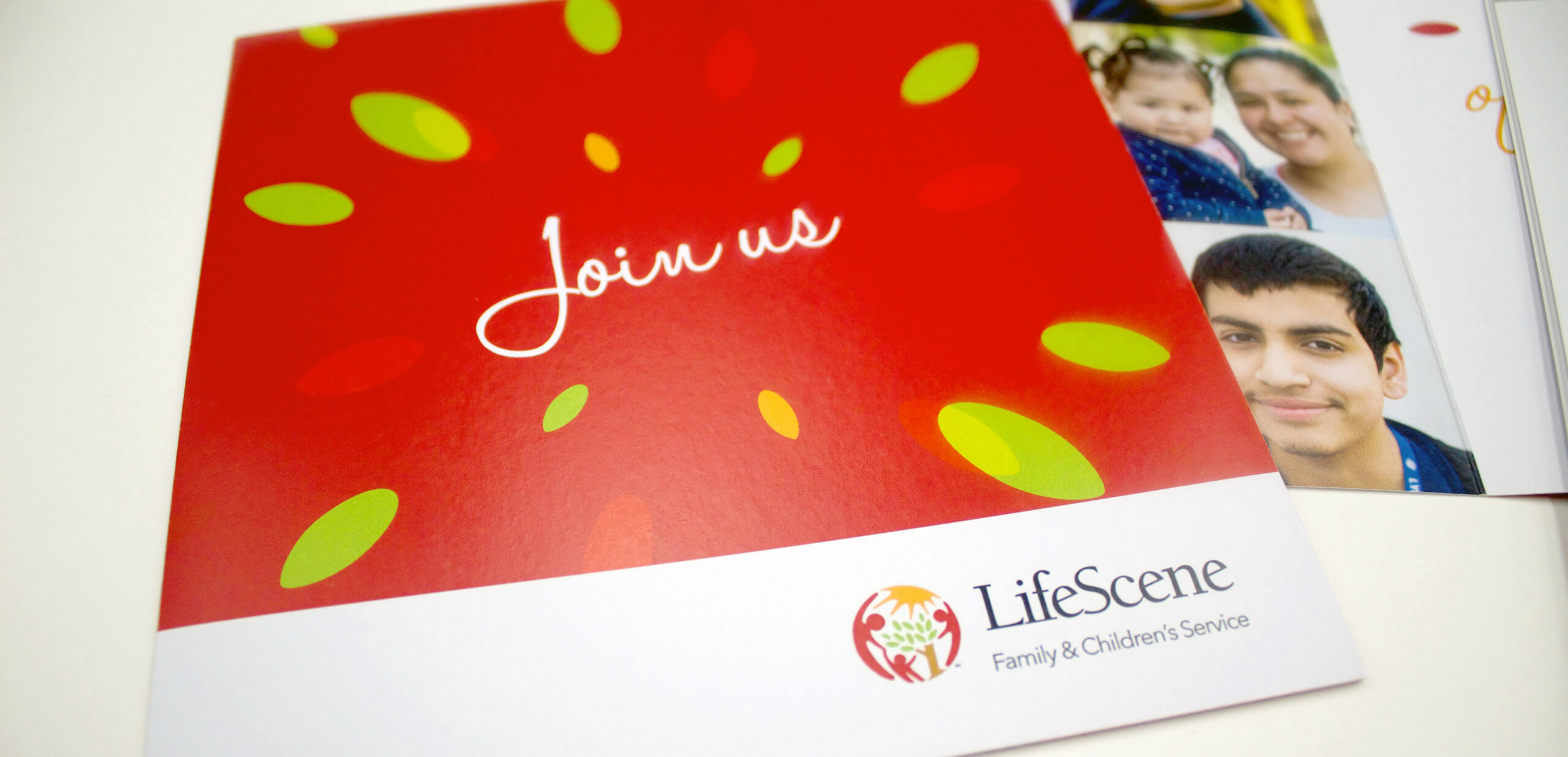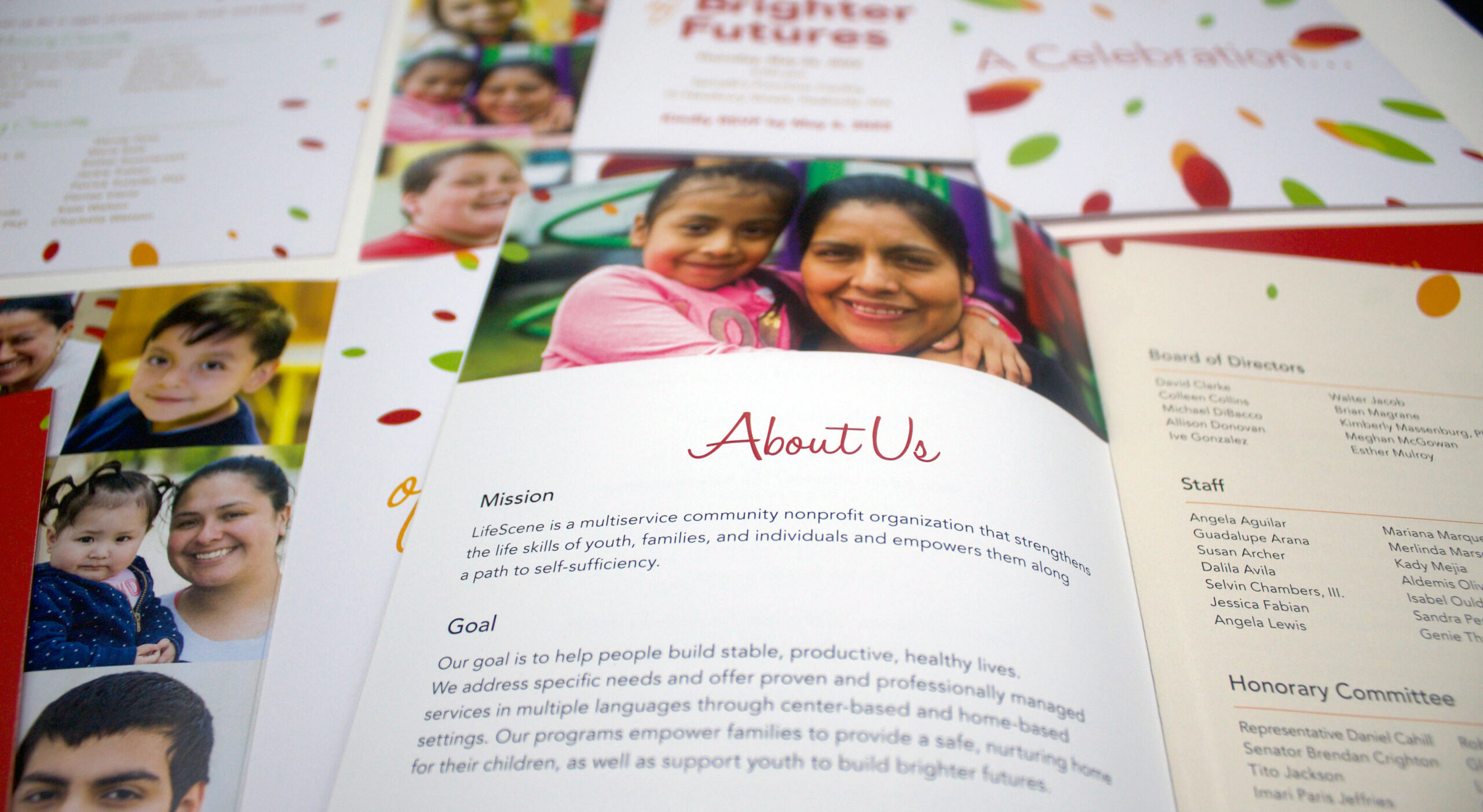 Covering the Bases
Our experience with event brand and collateral means that we can suggest different deliverables that the client may want for any particular event, or we can supply the client with branded event graphics to create certain deliverables on their own. Giving a branded event experience online through digital channels, through mail, and at the event itself, helped reinforce the new brand and create a successful fundraising gala.