The Beautiful Stuff Project
Scope of Project
Content Strategy
Web Design & Development Website Maintenance 
The Beautiful Stuff Project needed a new website to reflect the new trajectory of the organization. Over the pandemic they closed their storefront location. Without a brick-and-mortar location, they knew they would need a great website that could help them connect with educators for years to come. 
We redesigned the website in a flexible WordPress website. We worked to understand the organization's work and programs and helped organize content for the new site. We built areas where the client can now post upcoming events and classes and manage online registrations. The website now serves as a powerful tool for the new face of this organization. 
A Brand Refresh
The old website shared information about their brick and mortar store. With a post-covid shift in the organization values, the store was closed and the organization focused on their curriculum, community art programs, and professional development consultations. This was a great time for a brand refresh. 
We worked with the existing logo mark to update it and worked the playful and creative nature of the organization into the look-and-feel of the new site. 
Hover over image to scroll
Sharing the Mission
The Beautiful Stuff Project increases access to play and the arts through creative reuse of materials. We created a user journey for educators and parents that helps guide their audience through story, impact, Treasure Box Curriculum, and arts programs.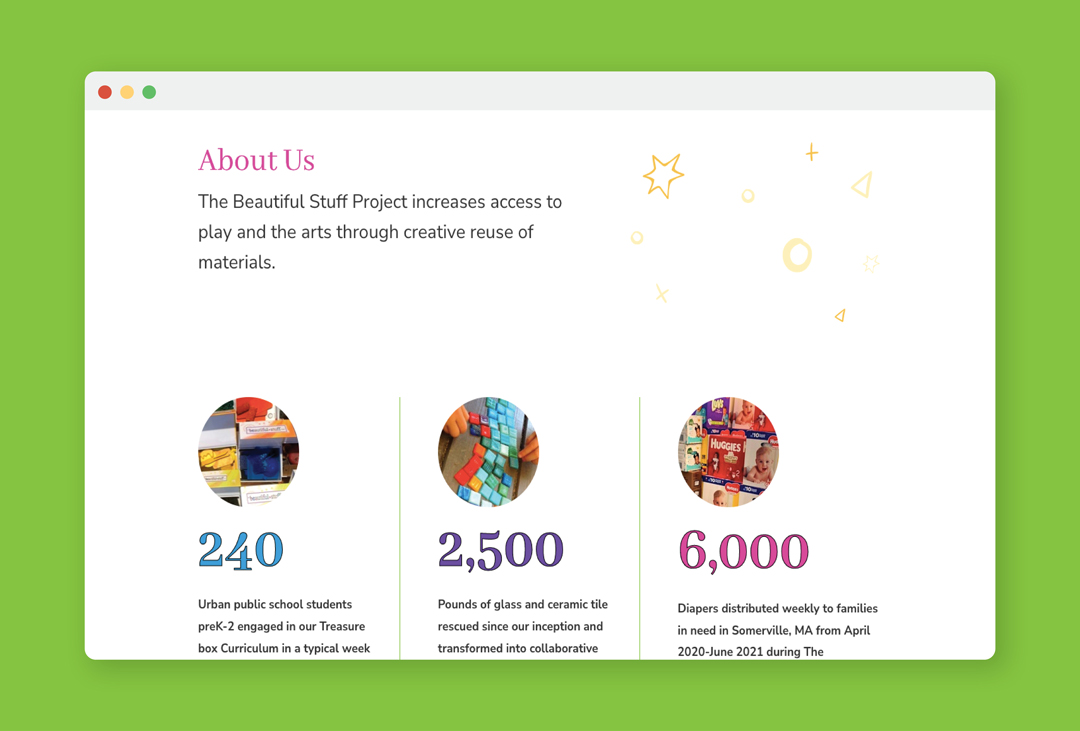 Empowering Others
The Treasure Box Curriculum shares ideas to encourage play and the arts in the classroom. It's an efficient and low-cost product for schools in the greater Boston area. The curriculum was showcased in a way to help teachers learn and understand the curriculum. There is also an opportunity to contact The Beautiful Stuff Project for custom professional development consultations.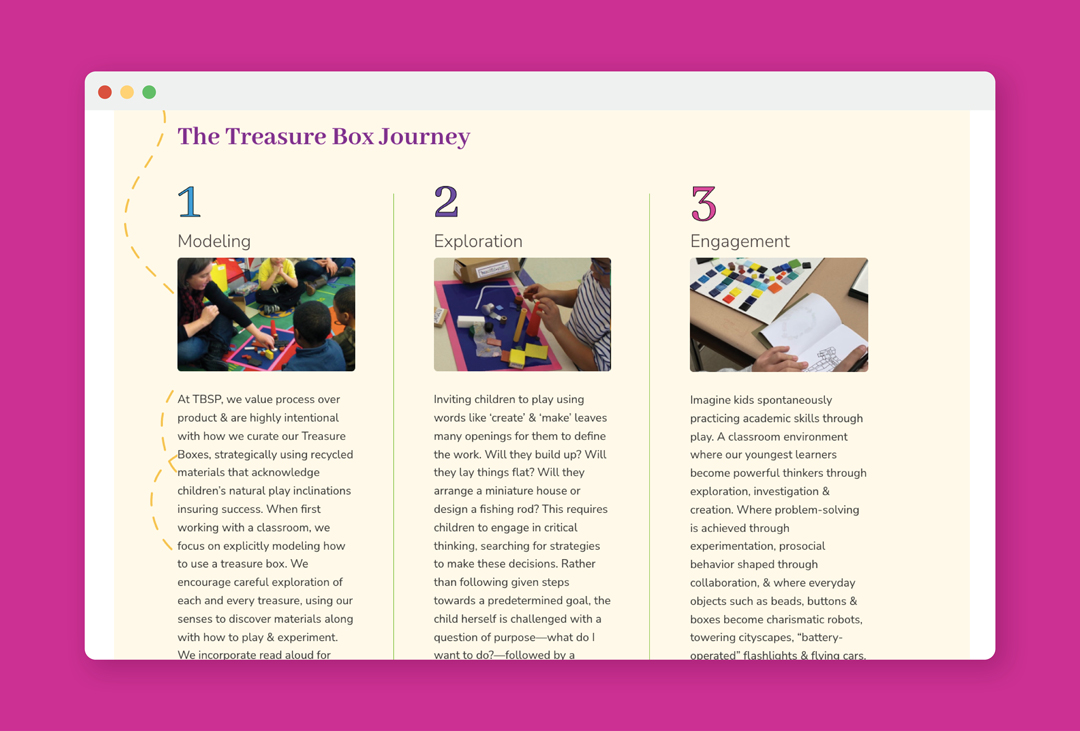 Building a Paid Virtual Event System
One goal in the website redesign was to build a system where paid webinars can sync to Zoom meeting rooms. We built an easy to update system where the audience can purchase tickets to Zoom webinars, and the audience receives the meeting information in their email. This system is also flexible to accommodate in-person events in the future.