Eliot School
Brand Strategy and Website
Scope of Project
Brand Development
Content Strategy
Web Design
Strategic Communications
Environmental Graphics
Creative Services
Project Management
The Eliot School offers classes to people of all ages in woodworking, sewing and yarn, fiber arts, book arts, drawing, painting, photography and other crafts and fine arts.
When Ace Creative began working with the Eliot school in 2007 it was a "diamond in the rough." The schoolhouse itself had housed educational programs of different sorts since 1675 but although rich in history and story, brand recognition was very low, and only about 200 students a year attended classes. The new executive director added more classes, hired more teachers, began forming community partnerships, and brought Ace Creative in to rebrand the organization.
The total students reached through classes and school partnerships has ballooned from 443 students in 2007 to 4,115 in 2019. That is 829% growth since 2007.
Updating the Brand
Although brand recognition is strong within the community it has become necessary to refine and elaborate on the brand in the past few years in order to speak to a broader audience and capture the innovative programs and initiatives happening at the school. The 2018 annual report design showcases the updated brand.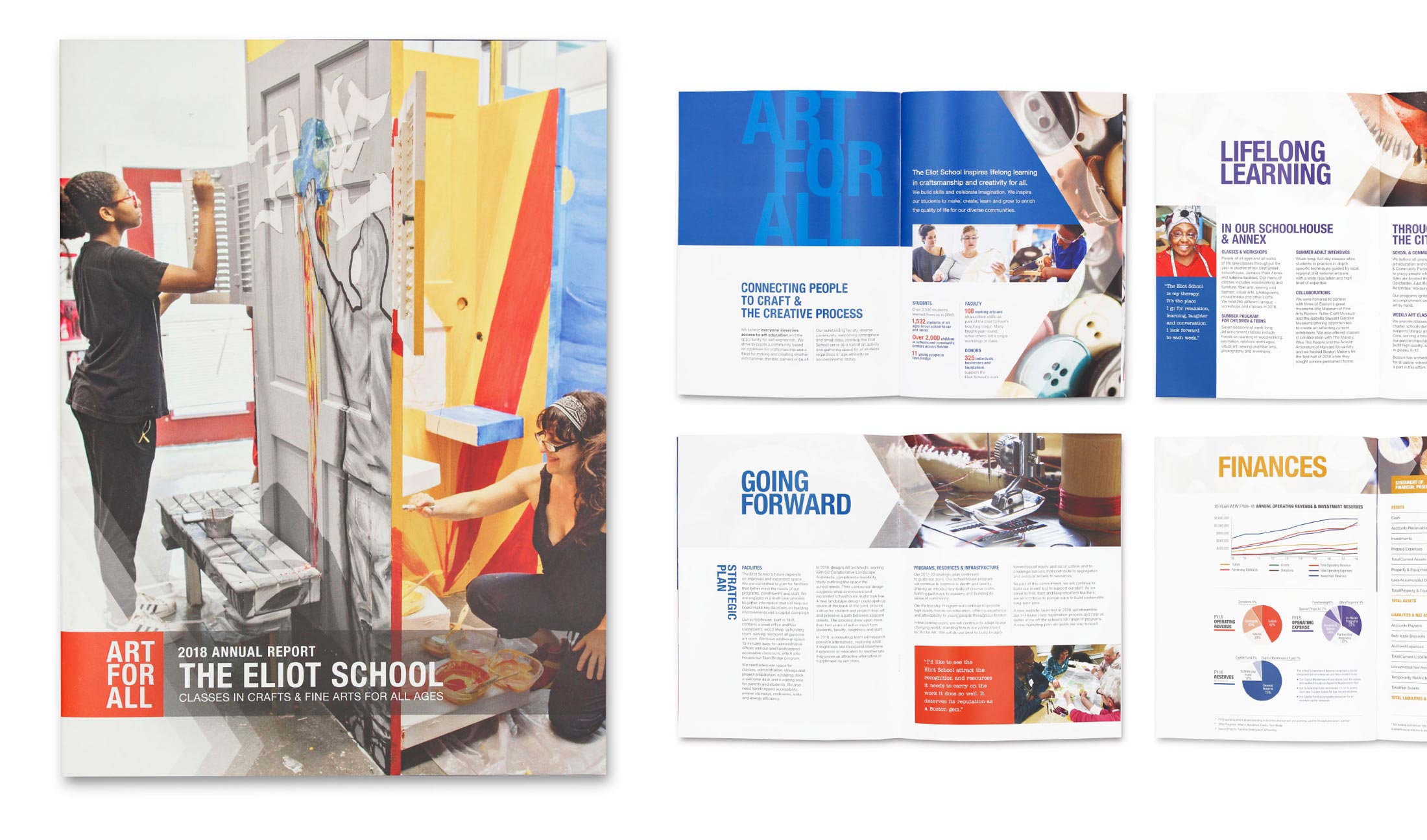 Working with Ace Creative to develop a new brand in 2007 was one of the first steps we took to harness the public's interest in our work. The brand completely transformed how we were perceived.
Abigail Norman, Director
The Eliot School
Redesigning the Website
Without letting go of visual traditions that have brought so much success over the past decade and a robust new website launched in 2019 will help take the Eliot School to new heights and integrates the new brand strategy.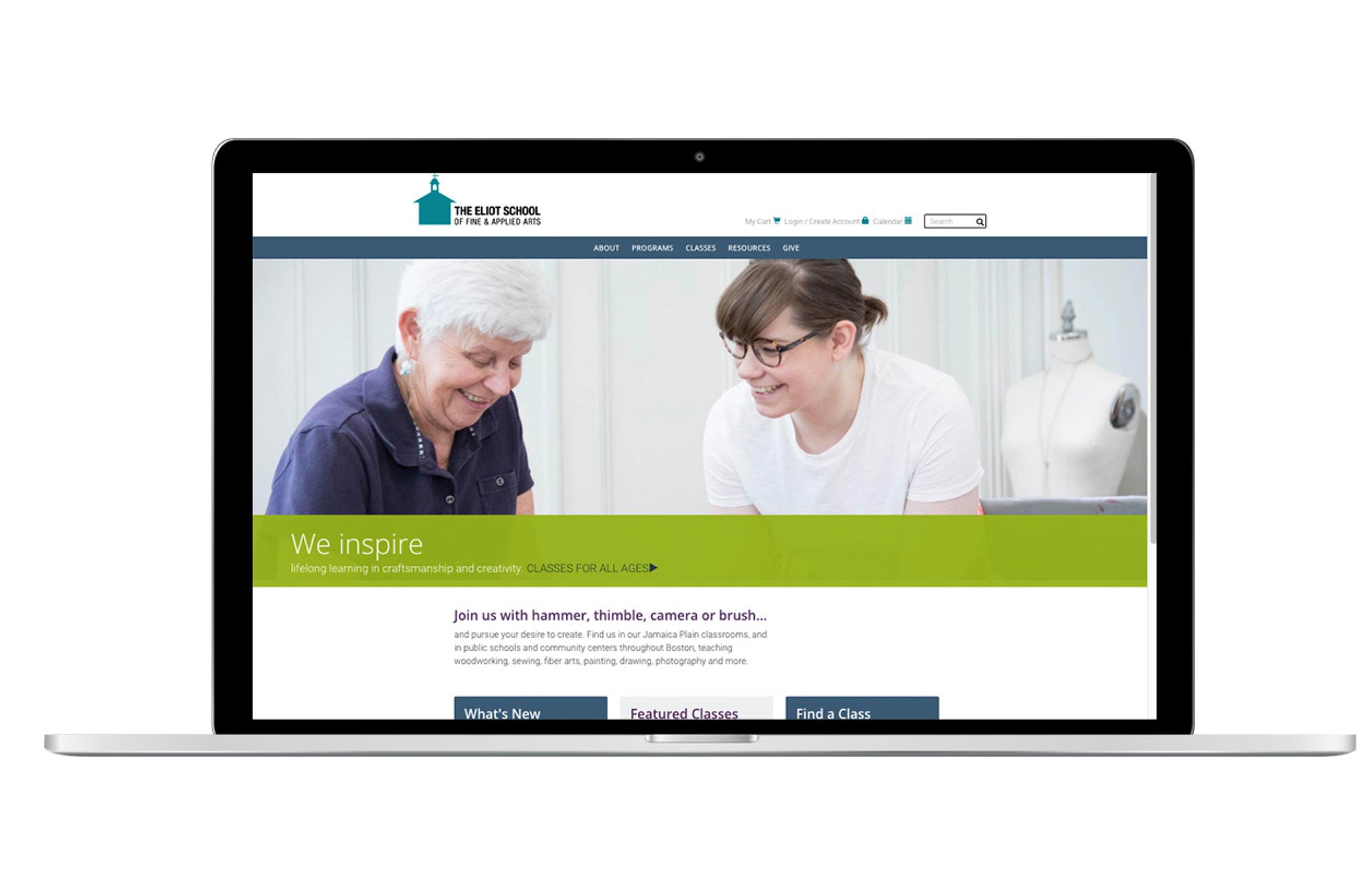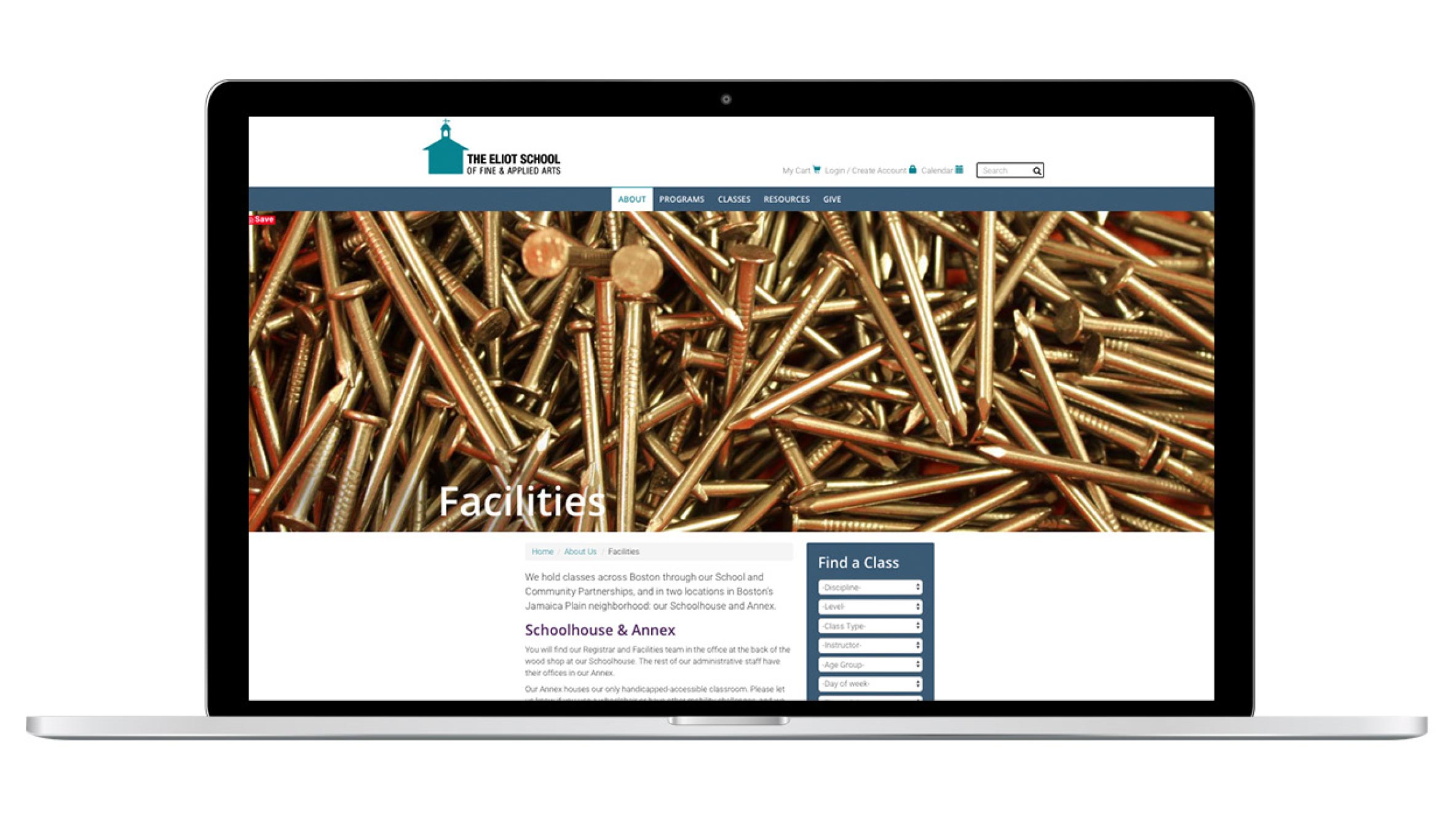 Updating the Logo in 2016
Building on the core brand, Acre Creative updated the logo in 2016 for the 340th anniversary celebration of the school and created a full suite of event collateral for the Gala Fundraiser that helped the school surpass their fundraising goals. The goal was set to $75,000 and $92,889 funds were raised.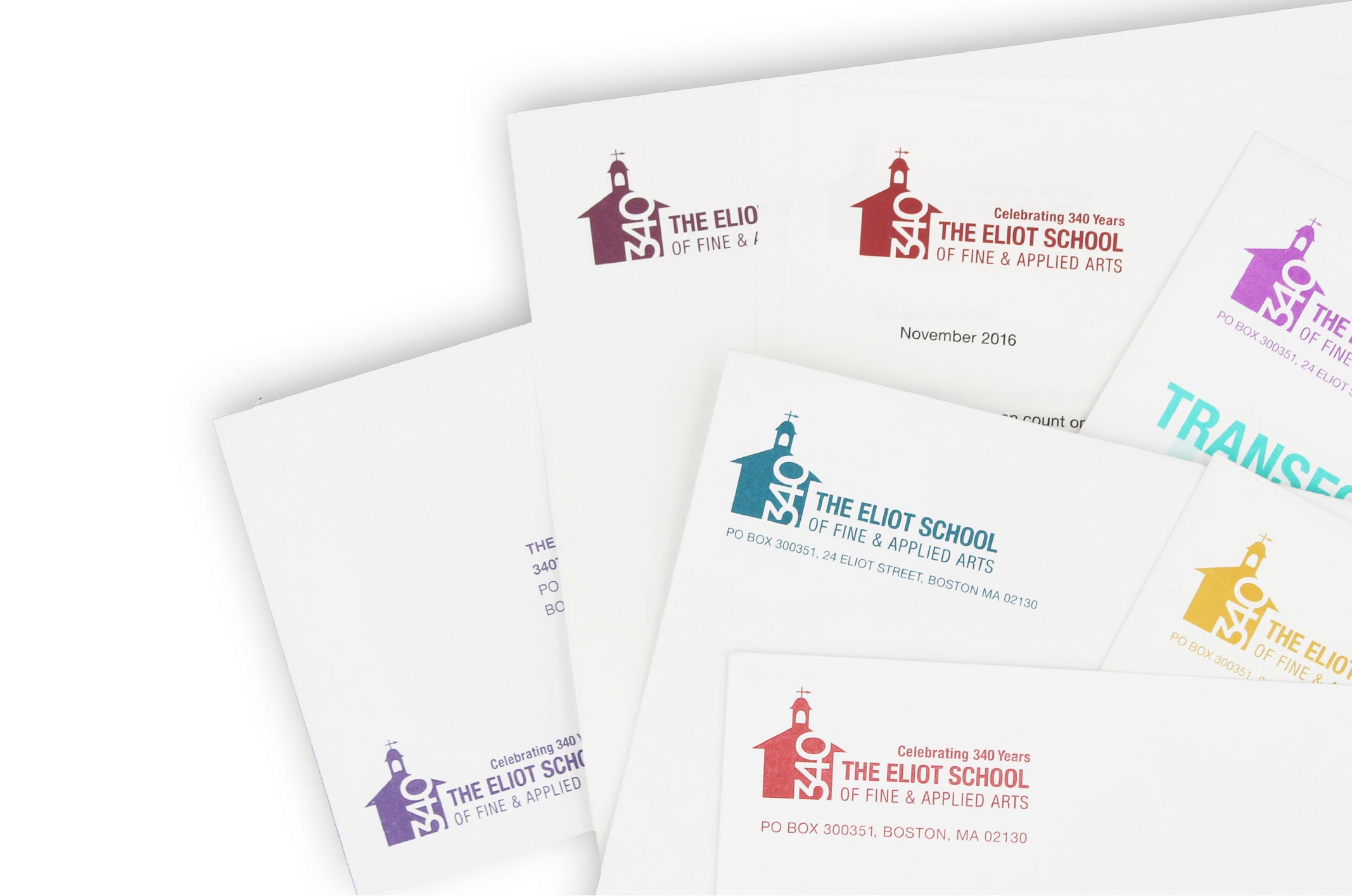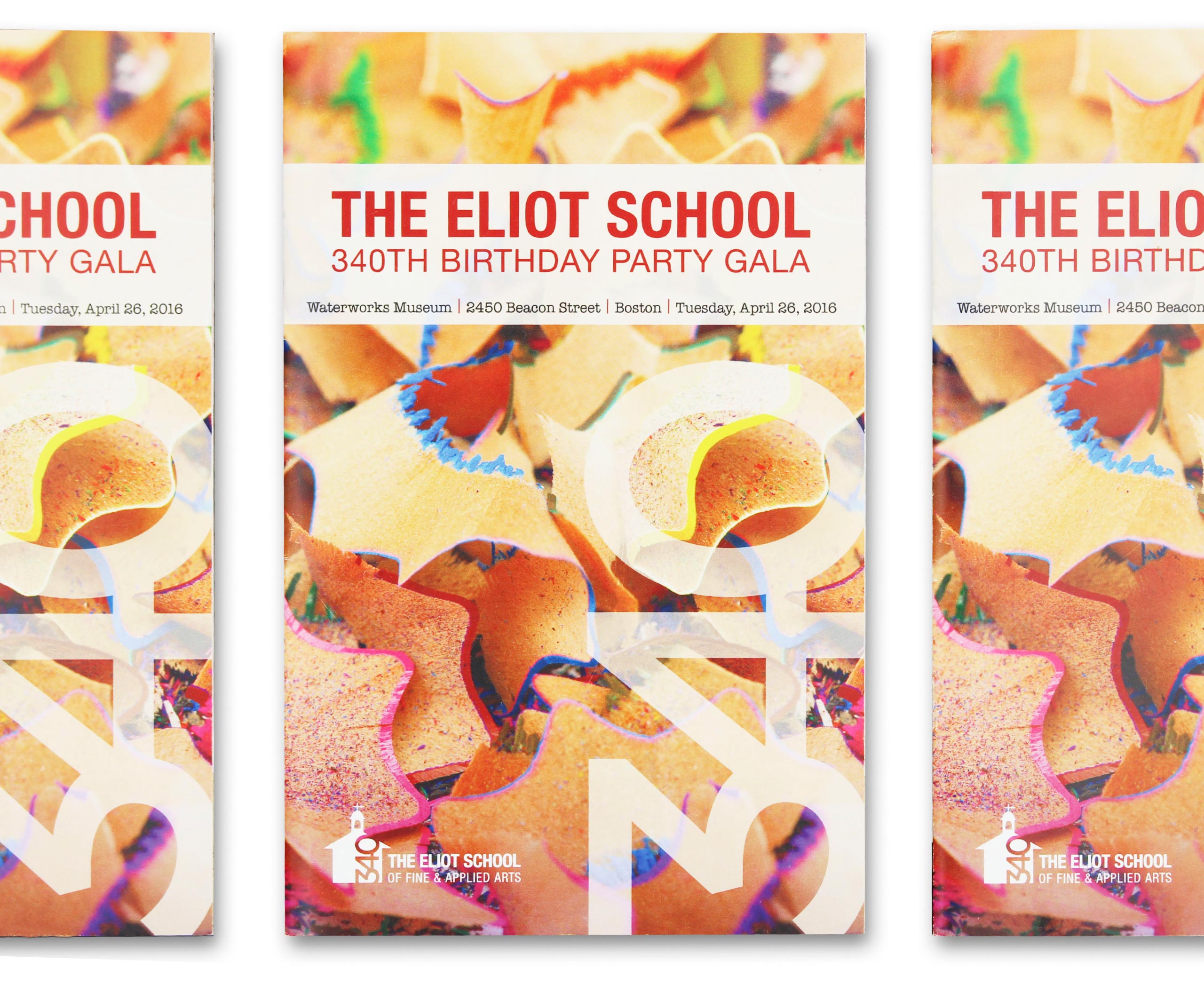 Sharing the 340th Anniversary with the Community
As part of the 340th anniversary year we developed a traveling exhibit, showcasing Eliot School's rich history. The 340th anniversary designs were exhibited at high-profile locaitons throughout the Boston area including International Place, MIT, and Boston City Hall.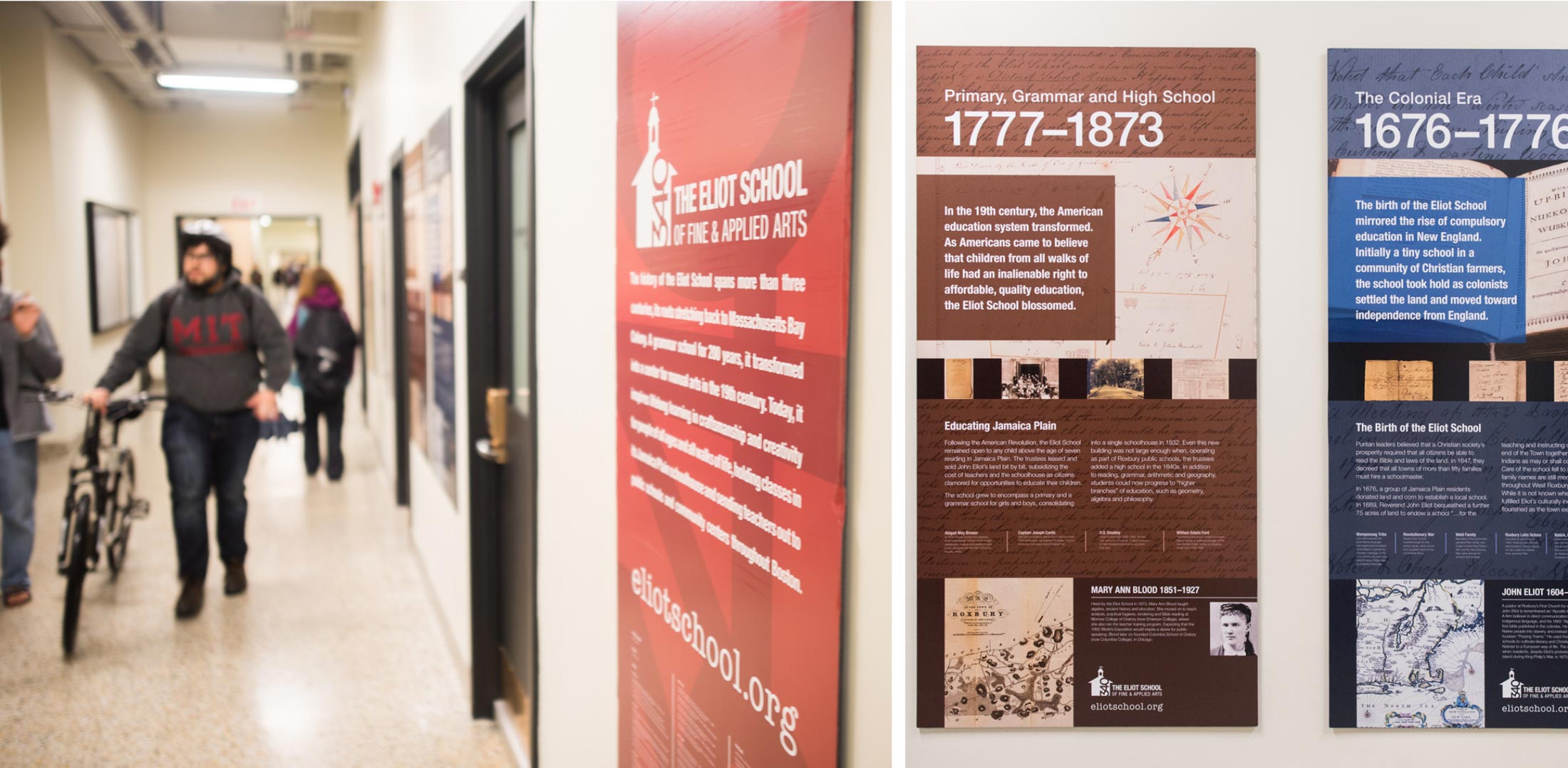 Offering New Opportunities
The Eliot School is now able to offer 12 free public events per year reaching over 2,000 community members.
As Soon as they redesigned our materials in 2007, we saw an amazing jump in recognition and interest, with a 40 percent increase in tuition and contract income in the first year and 20 percent more in the second.
Abigail Norman, Director
The Eliot School