O'Connor Professional Group
Scope of Project
Content Strategy
Web Design
Website Care
O'Connor Professional Group (OPG) offers behavioral health services to individuals and families living with addictions, eating disorders, autism spectrum disorders, and other conditions. They needed a new website to help better reflect their services, position themselves as a thought leader in the industry, and convert qualified leads into clients. 
We created a beautiful user-centered design that helps audiences find the information they are looking for and easily get in contact to set up care for themselves or a loved one. We expanded on the visual brand direction that we had created for them through their print design to create a look-and-feel that is professional yet welcoming and friendly. 
Creating a Better User Experience
To give OPG's audience an easier way to quickly navigate to the content they are looking for, we established several user profiles and built out user journeys based on these profiles. Through an in-depth discovery process, we worked to understand OPGs existing content, helped built a new site architecture, and helped create compelling messaging to speak directly to the various audiences.  
Hover over image to scroll
Converting Qualified Leads & Helping Unqualified Leads
Because OPG's services are not covered by health insurance it was important that those who may not be able to afford services were still pointed in the right direction in order to obtain the help they are looking for. We created a resources hub along with an easy-to-browse area of blogs, podcasts, and webinars to ensure that all users can find valuable content.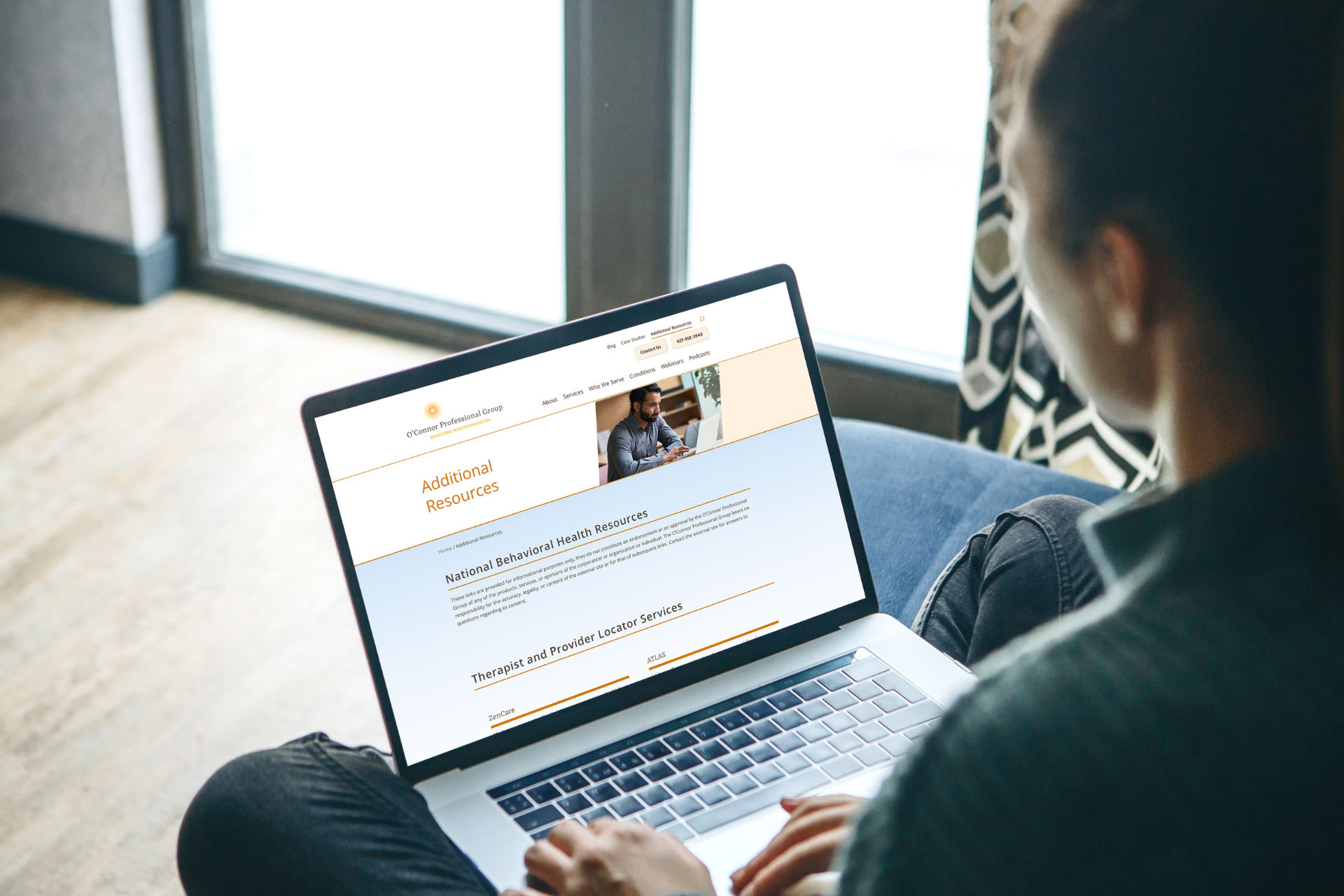 Organizing the Online Library
OPG's existing website had an extensive, but disorganized and hard-to-browse, library of blog posts, podcasts, and webinars. We organized this content and created custom post types giving a consistent feel, a much better way to browse the content, and a better way for OPG to manage the curation of that content. We then created categorized feeds for certain pages to share dynamic content throughout the website. The client is able to assign a category for the content in the back-end and have that content appear on relevant services pages with no additional effort.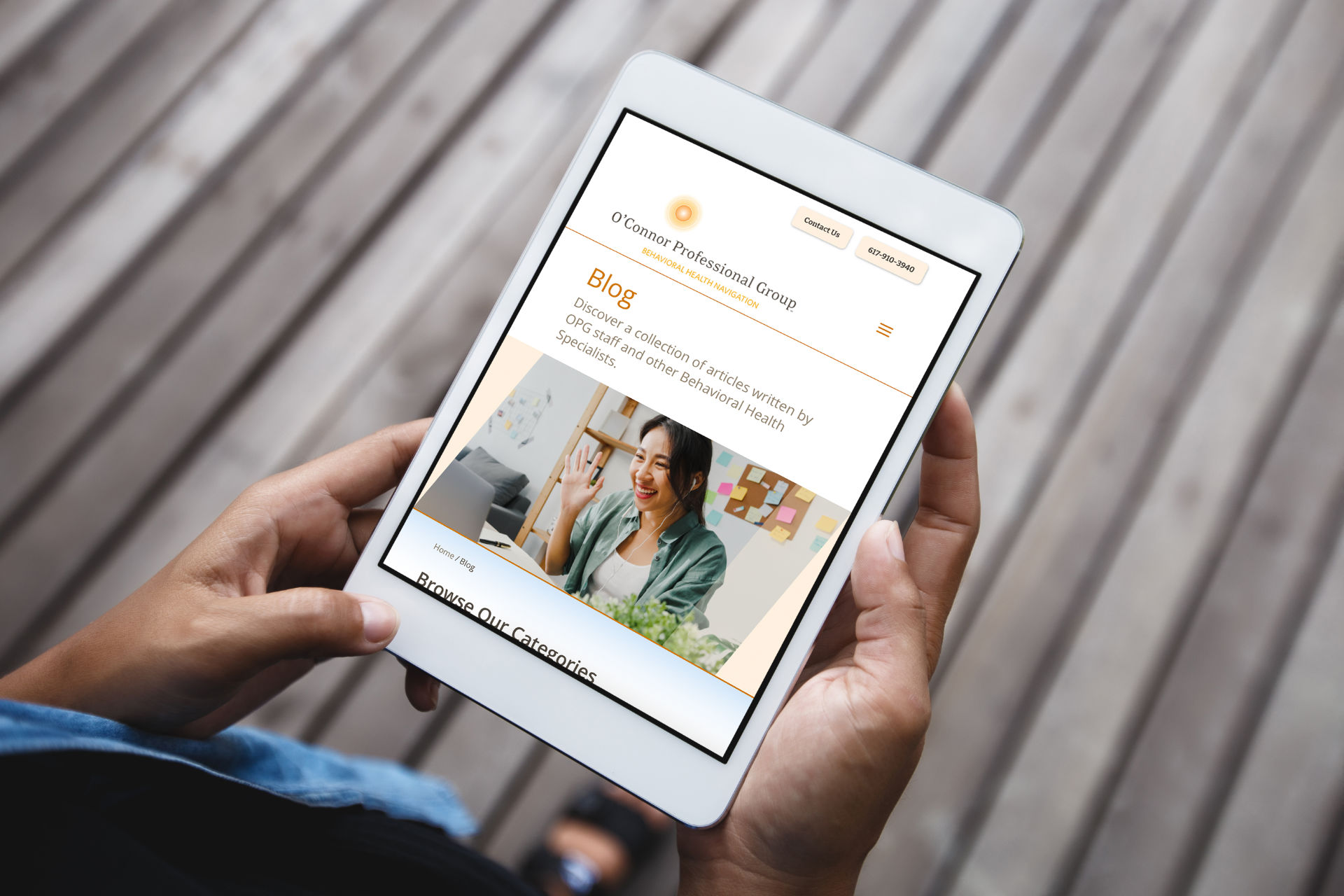 Collaborating to Ensure SEO
As we dramatically paired down content to simplify messaging and user experience it was equally important that we did not break the great SEO that OPG already had going for them previous to the redesign. We collaborated closely with the client and their SEO team at various key stages to ensure this goal was met. Instead of dumping a ton of information on landing pages that may work well for SEO but overwhelm the user, we opted to create simple easy-to-digest pages describing services and gave the user the option to go deeper into the content if they chose to do so. This strategy enabled us to keep the SEO while drastically improving user experience.