Harvard Office of the Vice Provost for International Affairs
One Harvard One World Brochure and Website
Scope of Project
Content strategy
Web design
Print design
Website care
The Harvard Office of the Vice Provost for International Affairs promotes global engagement at Harvard through negotiating international agreements for reserach, bringing international students to Harvard, and supporting international research and centers abroad. They came to us in need of a simple solution to show a multitude of international activity at Harvard in a simple and condensed way. 
We created a printed trifold and one-page website that consolidates and communicates the vast array of international work, students, faculty, research, and centers at Harvard throughout the world. Stats & facts, an interactive map, highlighted stories, and student imagery helps give a snapshot of international activity both in print and online each year.
Consolidating the Content
We were asked to take an enormous amount of content about all the international activities across every school and center at Harvard and represent it in a simple and quick format. We worked hard to understand the content and help the client pull out select pieces of information through infographics, a map, and spotlights telling specific stories from around the globe.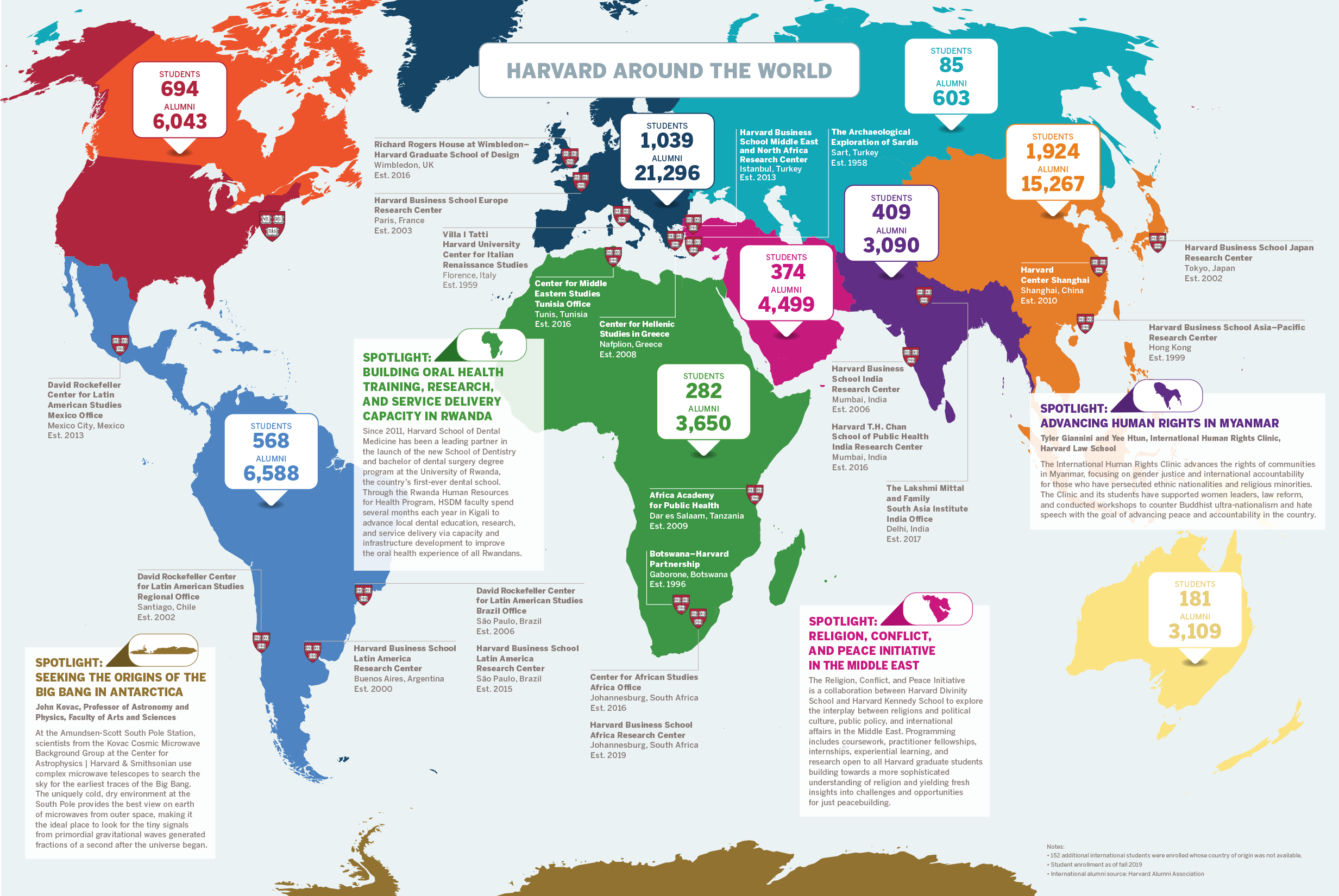 Creating the Design
Students at Harvard provided rich and beautiful photography from around the world which we used to create a stunning typographic treatment. This simple approach helps lend balance to a piece that is full of information.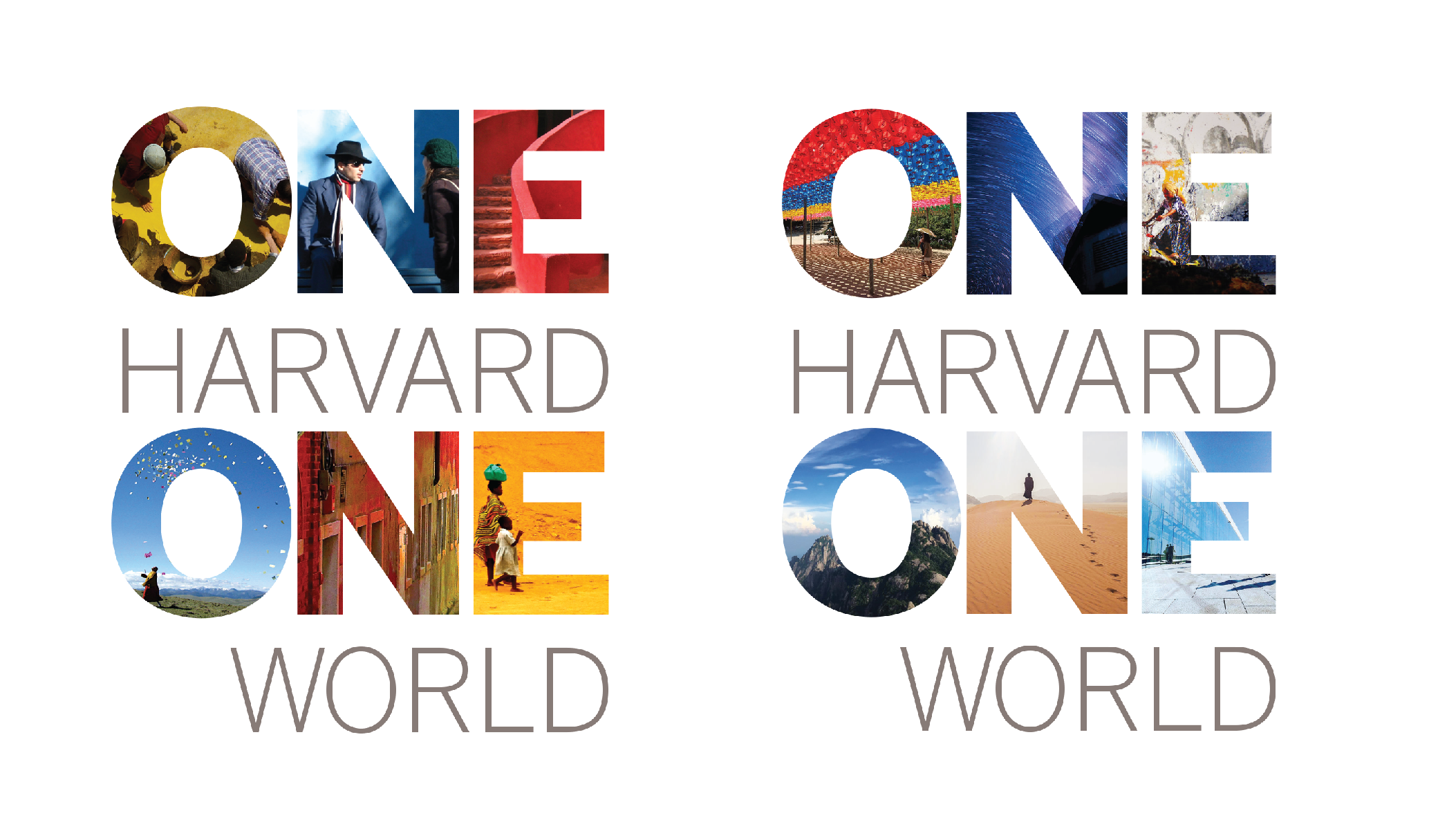 Highlighting Institutional Statistics
Highlighting the essential statistics each year helps showcase the breadth of Harvard's international programs in a simple way.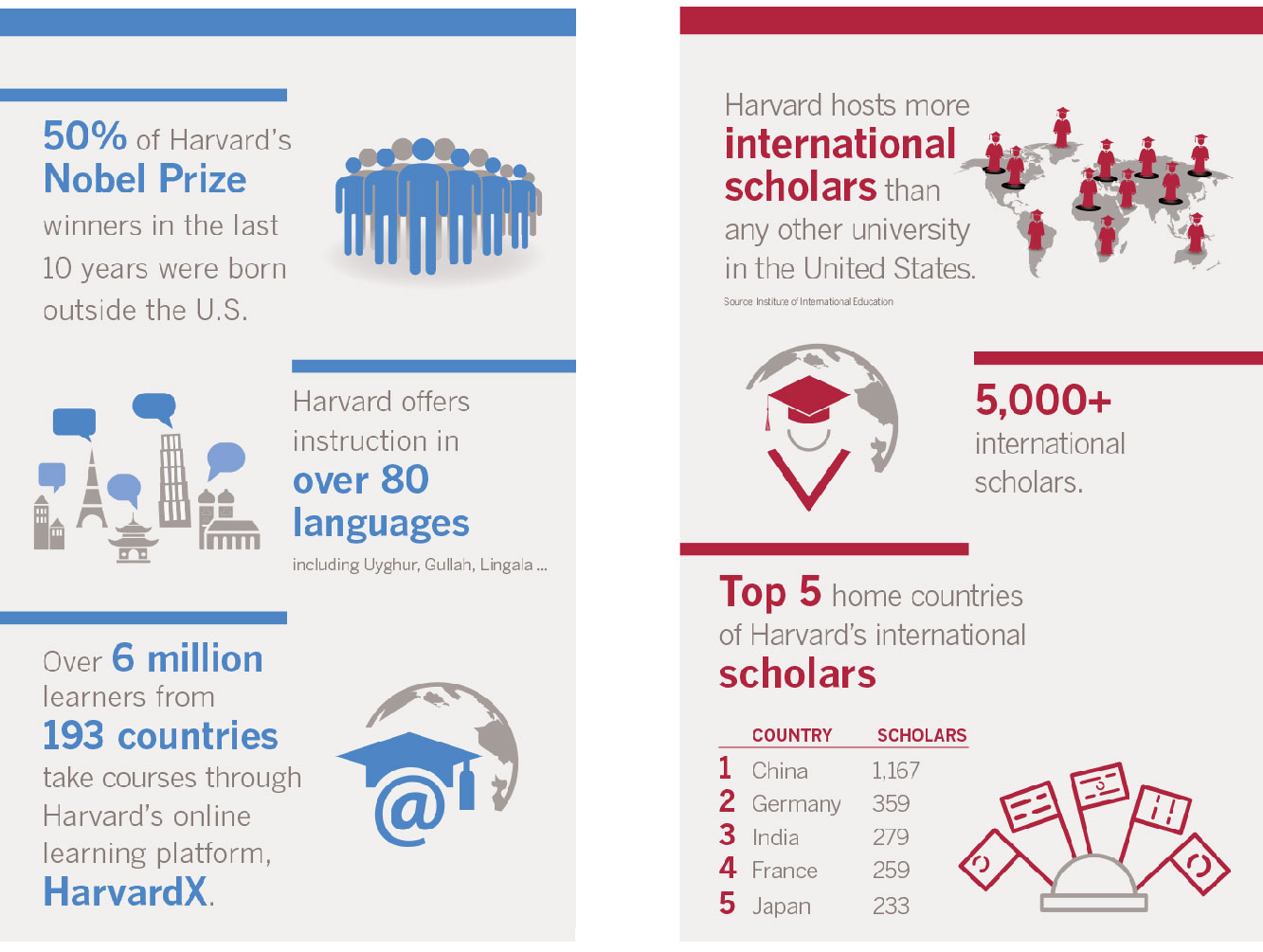 Delivering a Digital Experience
We used the digital platform to our advantage to help show the same information from the brochure in an online format. We created a responsive website, with lots of interactivity, that adheres to ADA standards. The site is setup to easily switch out information and imagery each year in order to update with the current yearly stories and stats. 
Hover over image to scroll
Interactive Map
An interactive map shows the number of students and alumni that have attended Harvard University along with markers for all the international centers. The map functionality is easy to control in the back-end as updated numbers and locations are needed.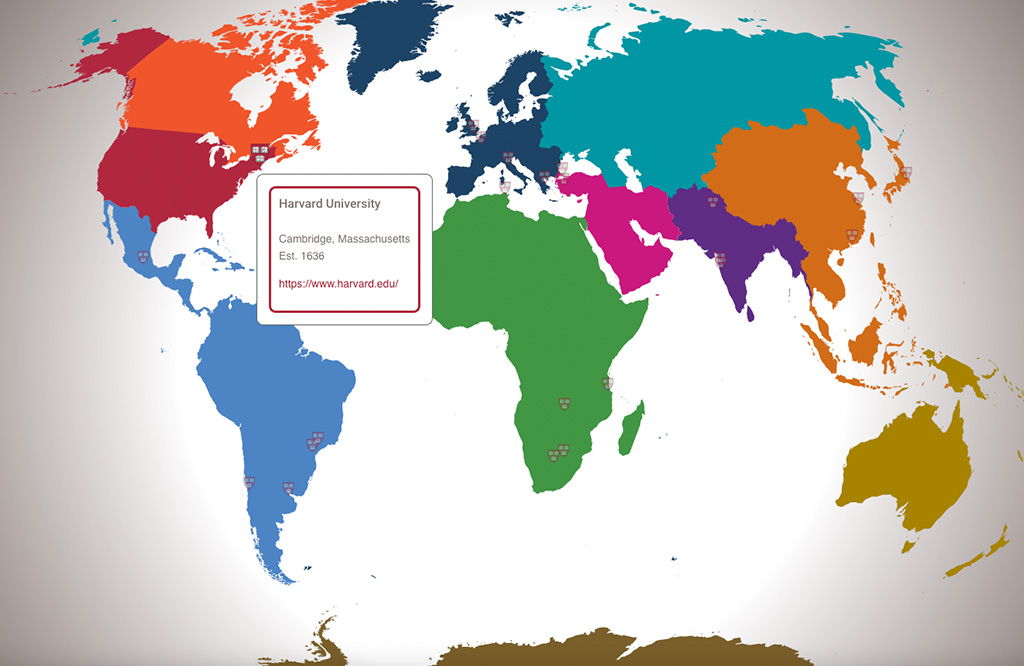 Data Visualizations
How can we show growth and give even more credibility to an established international program? Interactive charts and graphs were introduced showing a visual representation of two important international statistics. These are far from a static image and can be customized and updated with ease.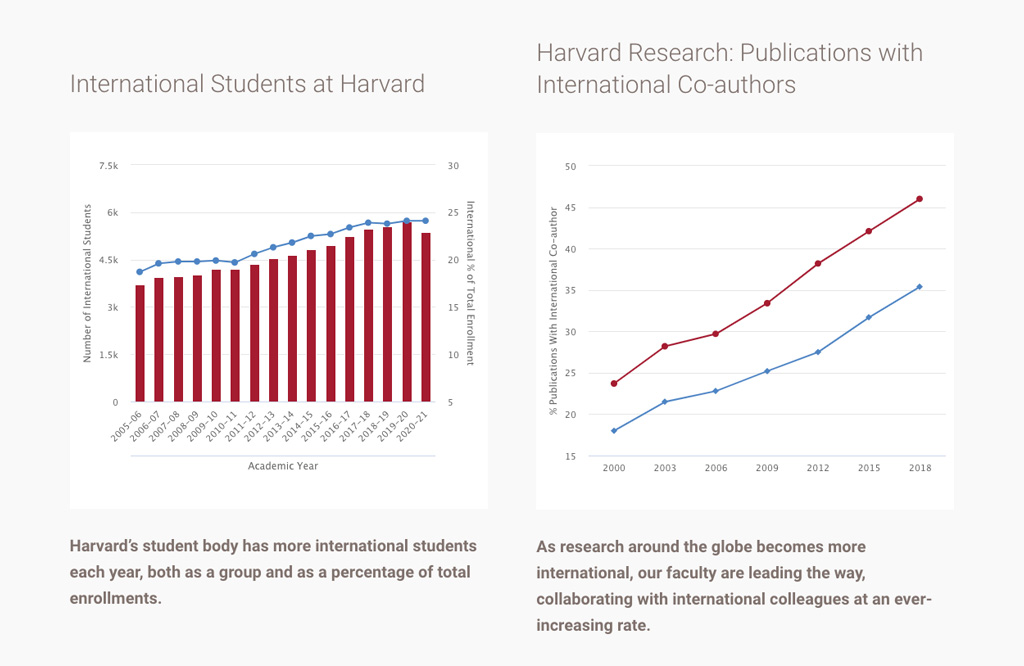 Our team has worked with Ace Creative since 2017 for an annual printing project for our office which acts as a key document for how we represent the work of our office. For several years, we have become accustomed to colleagues requesting our annual brochure due to its effective, eye-catching design. We were fortunate to have continuity during the transition for 'remote- and virtual-everything' of the past year, to be able to maintain our existing creative team from print- to web-design. While we unexpectedly no needed a printed document, our team at Ace Creative helped us build on the vision for what had been a successful (albeit) static printed document and transform our information into a dynamic web-based presentation. We are delighted with the results, and thankful for the expertise, patience, and creativity that Ashley, Irene and Jon brought to the virtual table for our project. Thank you!
Bailey Thaxton, Program Coordinator
Office of the Vice Provost for International Affairs
Harvard University