Scope of Project
Campaign design 
Large-scale graphics
Social media graphics 
Print design 
After seeing a decrease in application numbers, Match Charter School sought to create a multiligual campaign to bring attention to the important upcoming application date and increase applications and enrollment. Match Charter School also wanted to build awareness about their particular school so that it was more clear to audiences who would often confuse Match with other local schools. 
We worked within the Match brand and created an exciting and eye-catching multi-lingual campaign that included designs for MBTA signage, bus shelters, social media, and more. We ensured that the photography was down-to-earth and featured real students from Match to give a familiar and welcoming feel to the designs. We sought to show engagement in learning through the photography and a simple message that could communicate the application deadline quickly and clearly. 
Creating the campaign design
We designed an attention-grabbing campaign design using bright graphics, and pictures of current Match Charter School students engaged in learning. It was important that the design communicated the important upcoming application date for a diverse and multilingual target audience. We worked with the client to create messaging (in 6 languages) that was focused specifically around the upcoming application date and could be quickly and easily understood by busy commuters and parents throughout the City of Boston.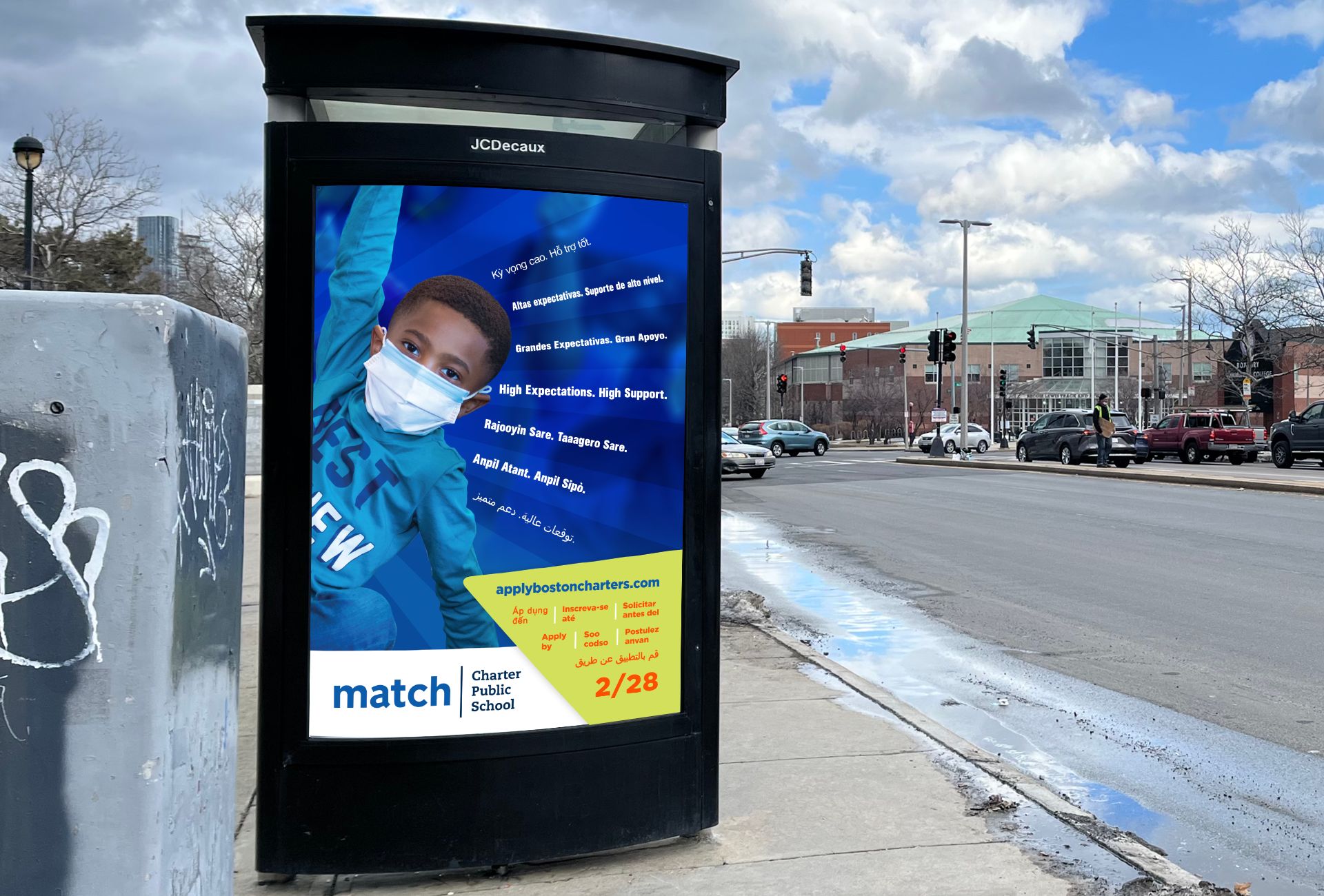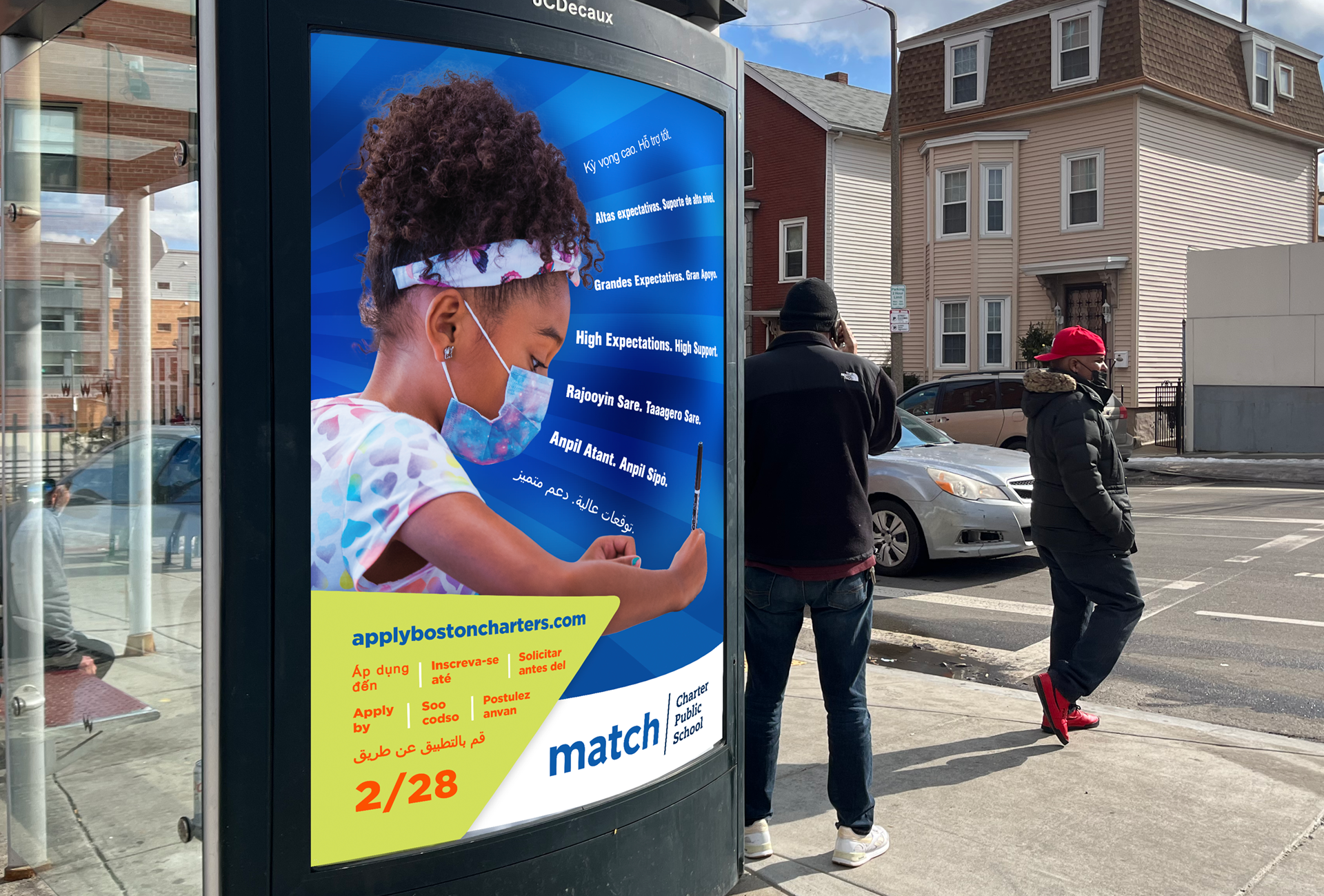 Ace Creative was a high-quality creative partner that helped us craft an effective advertising/PR campaign from scratch on a tight timeline.  They were professional, accommodating, and came through with expertly-designed materials that looked amazing and represented our school very well!
David Steefel-Moore
Director of Network Operations, Match Charter School
Producing across different media
From bus shelter ads, to subway cards, to social media graphics and print—a strong design can hold its own and communicate the brand and message using whatever media suits the marketing plan best. Once the design and messaging were established we were able to create a variety of collateral that best suited the campaign. We helped the client to pair down the copy as much as possible to create impact while still using the multiple language translations as much as possible. English, Hatian Creole, and Spanish copy were prioritized for designs where space was limited.